Profile of the Day: The Wright Brothers
On this day in 1903, the Wright Brothers, Orville and Wilbur Wright, made history by making the world's first sustained, man-powered, heavier-than-air flight near Kitty Hawk, North Carolina.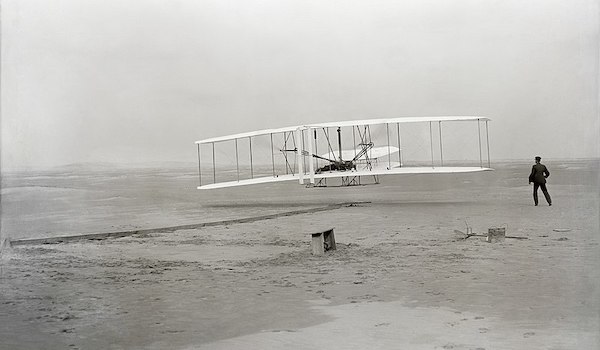 Image: First flight of the Wright Flyer / Library of Congress
The Wright brothers grew up in a close household that fostered their creativity. Fascinated with flying from an early age, the brothers sought to make human flight a reality.
On December 17, 1903, the brothers took their aircraft, named the Wright Flyer, to Kitty Hawk, North Carolina. With Orville as the pilot, the aircraft took flight and stayed in air for 12 seconds and traveled 120 feet. The brothers would make five flights that day, taking turns in the pilot seat. They finally patented their Flying Machine on May 22, 1906.
Explore the Wright Brothers' family tree and share your connection to the aviation pioneers!
Share: