Profile of the Day: Woodrow Wilson
On December 28, 1856, Woodrow Wilson was born. As the 28th President of the United States, Wilson led the country into World War I and was the leading advocate of the League of Nations.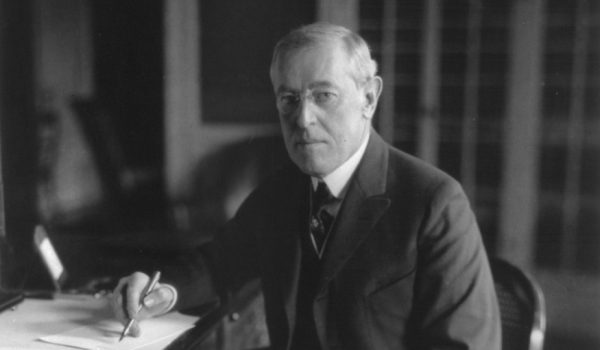 Image: Woodrow Wilson / Library of Congress
He was born Thomas Woodrow Wilson in Staunton, Virginia to Joseph Ruggles Wilson, a prominent Presbyterian theologian, and Jessie Janet Woodrow.
In 1912, Wilson was elected the 28th President of the United States. At the outbreak of World War I, he originally tried to keep the country neutral, however, by 1917, he called on Congress to declare war on Germany. After the war, Wilson helped shape the Treaty of Versailles, marking the end of the war. Wilson also helped create the League of Nations, an international governmental organization whose principal mission was to maintain world peace. In 1919, he was awarded the Nobel Peace Price for his peace-making efforts and advocacy of the League of Nations.
Explore Woodrow Wilson's family tree on Geni and discover how you're connected to the 28th U.S. President.
Share: