Remembering Mary Tyler Moore
Yesterday, beloved TV icon Mary Tyler Moore died in Greenwich, Connecticut at the age of 80. She starred in two classic television shows and helped change the portrayal of women on television. When The Mary Tyler Moore Show first premiered in 1970, it marked the first time a single, never-married, independent career woman was the central character on TV. The show would go on to influence generations of viewers.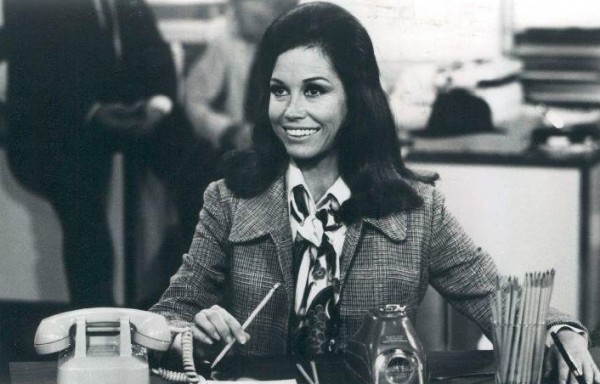 The Mary Tyler Moore Show / Wikimedia Commons
In honor of her memory, here are five things about her life you may not have known: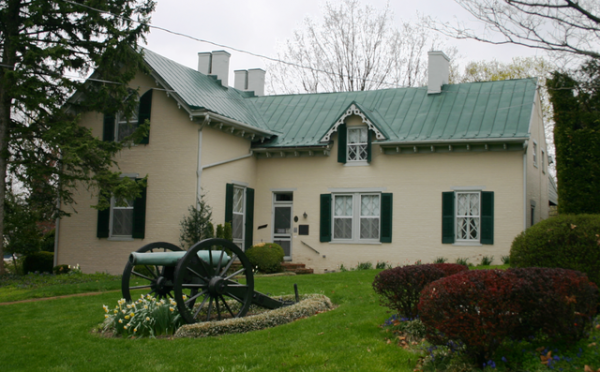 Stonewall Jackson's Headquarters Museum / Wikimedia Commons
1. Her paternal great grandfather was Lieutenant Colonel Lewis Tilghman Moore, a commander in the Confederate States Army. In 1861, the Lieutenant Colonel offered his home in Winchester, Virginia to serve as the headquarters for Confederate General Stonewall Jackson. The home was designated a National Historic Landmark in 1967 and converted into a museum that holds the largest collection of Jackson memorabilia. Mary had contributed funds to help pay for the restorations of the historic landmark.
That's not the only historic building that Mary helped preserve. In 1995, she purchased the Conrad Shindler House in Shepherdstown, West Virginia, which was once owned by her third great grandfather, Conrad Shindler. She donated the historic building to the Shepherd University Foundation to be used as a center for Civil War studies. The building was named the George Tyler Moore Center for the Study of Civil War Studies in honor of her father, who was a Civil War enthusiast.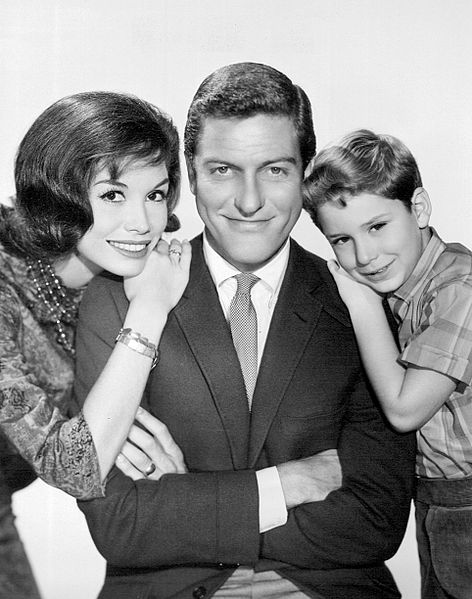 The Dick Van Dyke Show / Wikimedia Commons
2. Mary was only 24 when she was cast in The Dick Van Dyke Show. She was 11 years younger than star Dick Van Dyke, who played her husband, Rob Petrie. She would win her first Emmy award for her portrayal of Laura Petrie. She would go on to win a total of six Emmy Awards throughout her career, three were for The Mary Tyler Moore Show.
3. She was married three times. In 1955, at the age of 18, Mary married her first husband, Richard Carleton Meeker. They had one child, Richard Jr., and divorced in 1961. Sadly, her son died in 1980 at the age of 24 from an accidental gunshot to the head.
She later married CBS executive Grant Tinker in 1962 and they divorced in 1981. In 1969, Mary and her second husband founded the production company, MTM Enterprises, Inc. Together, they produced The Mary Tyler Moore Show and its spin-offs, Rhoda, Lou Grant and Phyllis, as well as many other television shows, including The Bob Newhart Show, St. Elsewhere and Hill Street Blues. The company's logo even parodied the MGM logo and featured Mary's cat Mimsie instead of a lion.
In 1983, she married her third husband, Dr. Robert Levine and they remained married until her death. The couple had met while her mother was being treated by him in New York City.
4. Although she is best remembered as a sitcom star, Mary had a wide acting range. In 1980, she earned an Academy Award nomination for Best Actress for her role in the drama, Ordinary People. She lost to Sissy Spacek for her role in Coal Miner's Daughter.
5. She was also known for her charity work with the Juvenile Diabetes Research Foundation, which helps to raise awareness for Type 1 diabetes. Mary was diagnosed with the disease at the age of 33. She was also a long-time animal rights activist and vegetarian.
RIP Mary Tyler Moore (1936-2017).
Share: