Remembering Prince (1958-2016)
We were shocked to hear of the sudden padding of legendary musician Prince today. A musical genius and innovator, Prince was one of the most significant figures in the music industry. A pioneer of Minneapolis sound, Prince combined multiple genres – rock, R&B, jazz, funk, pop, disco, soul, hip hop, and psychedelia – to create his unique sound.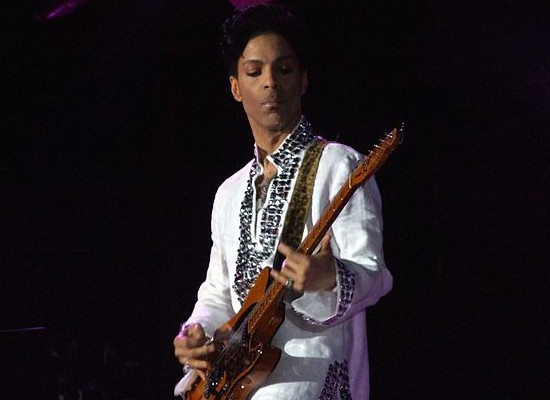 Image: Penner, Wikimedia Commons (CC BY-SA 3.0) 
In honor of his memory, we look back on some interesting facts about his life.
1. He was born Prince Rogers Nelson on June 7, 1958 in Minneapolis, Minnesota.
He was named after his jazz musician father, John Lewis Nelson, who went by the stage name Prince Rogers. He was a major influence on Prince's music and even helped co-write several songs with his son. Throughout his career, Prince would us several nicknames and aliases, and had a time when he changed his name to an unpronounceable symbol known as the "Love Symbol."
2. Much of his ancestry comes from Louisiana.
All of his grandparents came from there. His great grandfather, Edward Nelson, was the son of a wealthy white slave owner in Louisiana. He later traveled through Arkansas and Louisiana as a minister for the Colored Methodist Episcopal Church.
3. He wrote his first song at the age of 7.
Encouraged by his father to pursue his interest in music, Prince wrote his first song at his father's piano. The song was called "Funk Machine." He became a prolific songwriter and wrote hundreds of songs before his death.
4. He sold over 100 million records worldwide.
One of the best-selling artists of all time, Prince released 15 albums over the course of his career. He claimed to have played all 27 instruments on his debut album.
Prince was inducted into the Rock and Roll Hall of Fame in 2004, the first year of his eligibility.
5. He was an Academy Award winner.
Prince won an Academy Award for Best Original Song Score for Purple Rain in 1985. His most famous and critically acclaimed album, Purple Rain is often ranked as one of the best albums in music history.
6. Prince died on April 21, 2016 at the age of 57.
Shortly before his death, Prince had suffered from flu-like symptoms which forced him to cancel a couple of shows. He was found dead in his Paisley Park estate in Chanhassen, Minnesota.
7. Prince's connection to royalty.
Prince died on the day of Queen Elizabeth II's 90th birthday. In fact, Prince is related to the British royal family. Prince is Queen Elizabeth II's 11th cousin twice removed.
Share: