Remembering the People's Princess 20 Years Later
Today we remember Diana, Princess of Wales, on the 20th anniversary of her death. On August 31, 1997, Princess Diana died tragically in a car crash in Paris, France. Known as the "People's Princess" for her compassion and charitable efforts, Princess Diana was beloved all and the world mourned when news spread of her sudden death.
In honor of her memory, we take a look back at her life.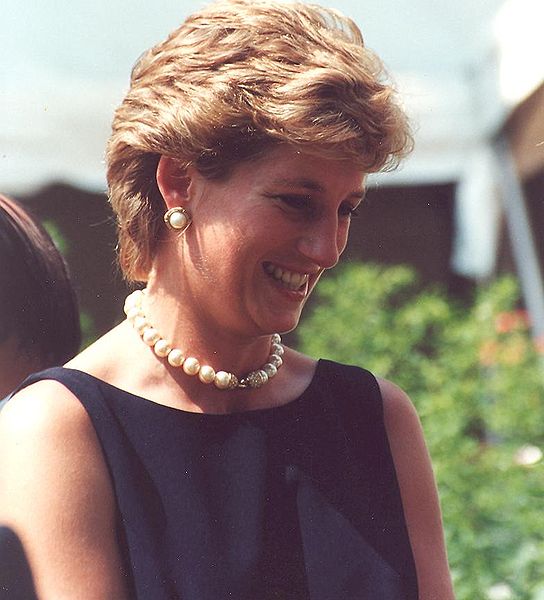 Image: Wikimedia Commons
1. Diana Frances Spencer was born on July 1, 1961 in Park House, Sandringham, England. 
She was the fourth of five children born to Edward John Spencer, Viscount Althorp, and Frances Ruth Burke Roch. When she was 7, her parents divorced and her father won sole custody of Diana. She became known as Lady Diana after her father inherited the title of Earl Spencer.
2. Both of her grandmothers were ladies-in-waiting to the Queen Mother.
Diana's family had close connections to the British royal family for generations. Her paternal grandmother, Cynthia Spencer, was a lady-in-waiting for Queen Elizabeth and continued in the role when Elizabeth became Queen Mother in 1952. Her maternal grandmother, Ruth Roche, Baroness Fermoy, was a close friend and confidant of the Queen Mother and also served as lady-in-waiting.
3. She first met Prince Charles at the age of 16.
Diana first met Prince Charles at a weekend pheasant hunt at the Althorp estate. At the time, he was dating her older sister, Sarah. They didn't begin dating until a few years later and were engaged by the time she was 19.
4. After leaving school, she became a kindergarten teacher.
Diana had always had a fondness for children, and so, after she left school, she sought to work with them. She tried her hand at being a nanny before nabbing a job as a teacher at the Young England Kindergarten in London. She left her position after becoming engaged to Prince Charles.
5. Over 750 million people watched the wedding of Prince Charles and Princess Diana on television.
Prince Charles and Princess Diana married on July 20, 1981 at the St. Paul's Cathedral. The lavish affair was broadcast throughout the world to an audience of over 750 million viewers. It was estimated that 600,000 people had lined the streets to catch a glimpse of the couple. They would divorce in 1996.
6. She gave her children, William and Harry, a broader range of experiences than what was typical for royals.
Wanting to give her children wider experiences in the world, Diana often took William and Harry to places such as Disney World and McDonald's, in addition to AIDS clinics and homeless shelters. William was 16 and Harry was just 12 when she died.
7. She was devoted to humanitarian work.
Diana devoted much of her time to her extensive charity work and was a patron to more than 100 charities before her death. A global figure, Diana brought attention to many impoverished areas around the world. She developed a serious interest in AIDS and played a significant role in changing the world's perception of the disease.
8. She was only 36 when she died.
On August 31, 1997, Diana died in a tragic car crash in a tunnel in Paris along with her then boyfriend, Dodi Fayed, and driver Henri Paul. Only bodygaurd, Trevor Rees-Jones, survived the crash.
9. Her funeral was one of the most watched events in history.
On September 6, 1997, a public funeral was held for Princess Diana at the Westminster Abbey. Over 2,000 people attended the ceremony. Elton John sang Candle in the Wind, which was rewritten in tribute of Diana. The song was later released and became the second best-selling single of all time. It was reported that an estimated 2.5 billion people watched her funeral on television.
10. In 2015, William named his daughter in honor of his mother.
On May 2, 2015, the Duke and Duchess of Cambridge welcomed their second child, Charlotte Elizabeth Diana. Charlotte was named in honor of her grandmother. Today, both of Diana's sons continue her charitable work, while her memory continues to inspire people all around the world.

Share: