The Boston Molasses Disaster
On January 15, 1919, one of the strangest disasters in history occurred in Boston, Massachusetts when 2.3 million gallons of molasses poured down the streets of Boston, killing 21 people. The tragedy became known as the Boston Molasses Disaster or the Great Boston Molasses Flood.
The Boston Daily Globe, January 16, 1919 / MyHeritage SuperSearch
The disaster occurred at the Purity Distilling Company facility in the North End neighborhood of Boston. During this time, molasses was the standard sweetener in the country. It was also fermented to produce rum and ethanol, the active ingredient in other alcoholic beverages and a key component in the manufacturing of munitions.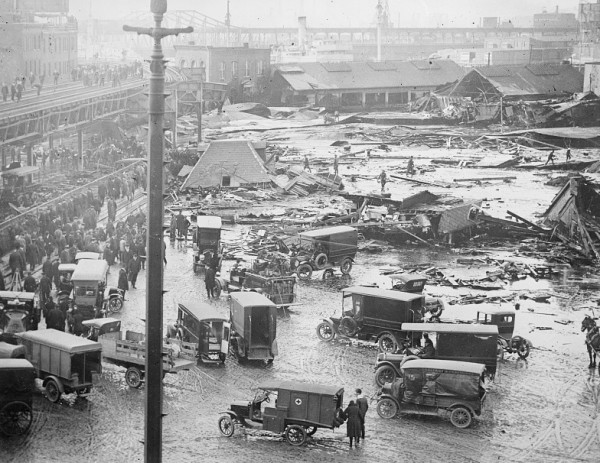 Scene of the disaster / Library of Congress
On that fateful day, the temperature had risen quickly, rapidly climbing from the frigid temperatures of the preceding days. By the afternoon, a large storage tank of hot molasses had burst, sending a wave of the gooey substance rushing through the streets.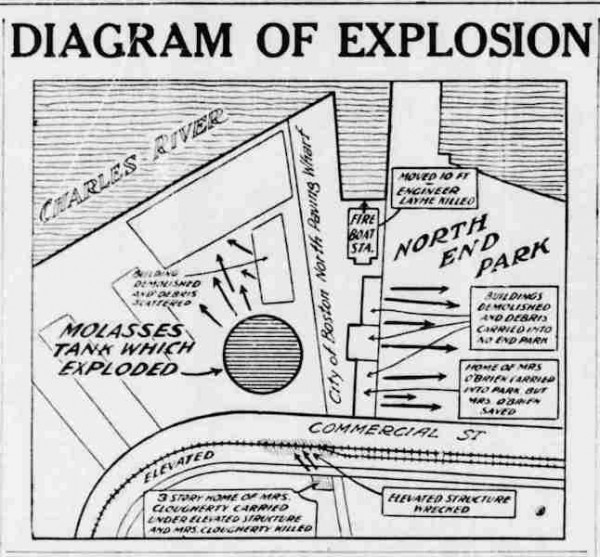 The Boston Daily Globe, January 16, 1919 / MyHeritage SuperSearch
Nearly 25 feet high at its peak, the wave moved at a speed of 35 miles per hour. Unable to outrun it, many people were swept away and overwhelmed by the sticky substance. The flowing molasses destroyed buildings and brought down the support beams for the elevated train line.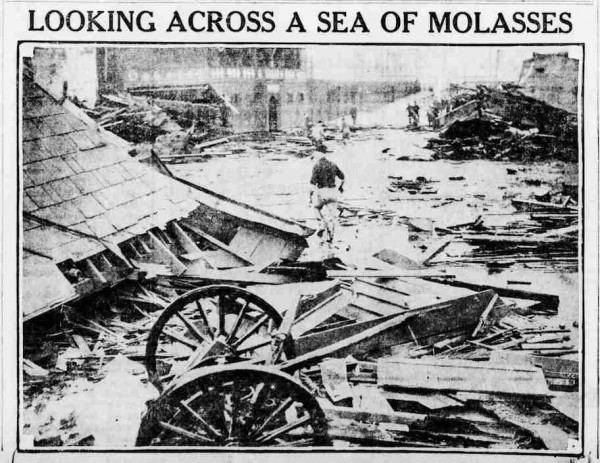 The Boston Daily Globe, January 16, 1919 / MyHeritage SuperSearch
Over the next several days, firefighters and rescue workers searched through the wreckage and thick molasses to find missing victims. In the end, over 100 people were injured and 21 people were killed.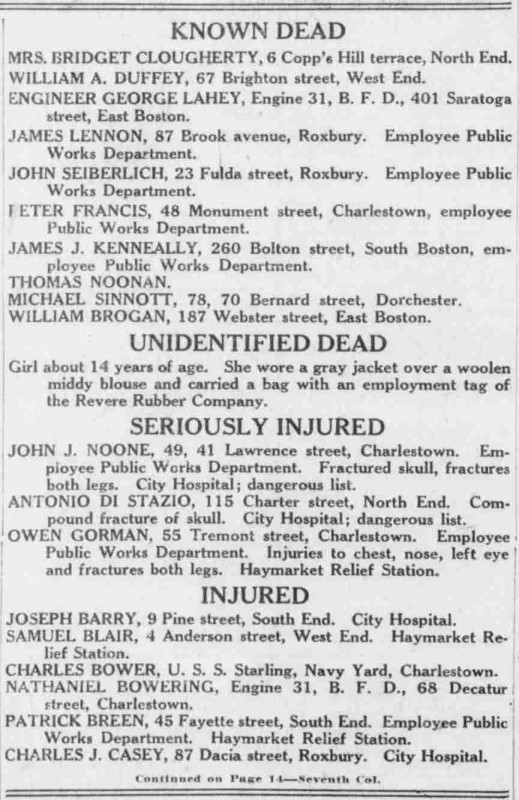 The Boston Post, January 16, 1919 / MyHeritage SuperSearch
The disaster resulted in over 100 lawsuits against the company. After a lengthy investigation by a special auditor, Colonel Hugh W. Ogden, it was determined that the company was at fault. It was discovered that during construction, proper safety tests for leaks were never administered. In fact, the tank leaked so badly that local residents were able to collect leaked molasses for their homes.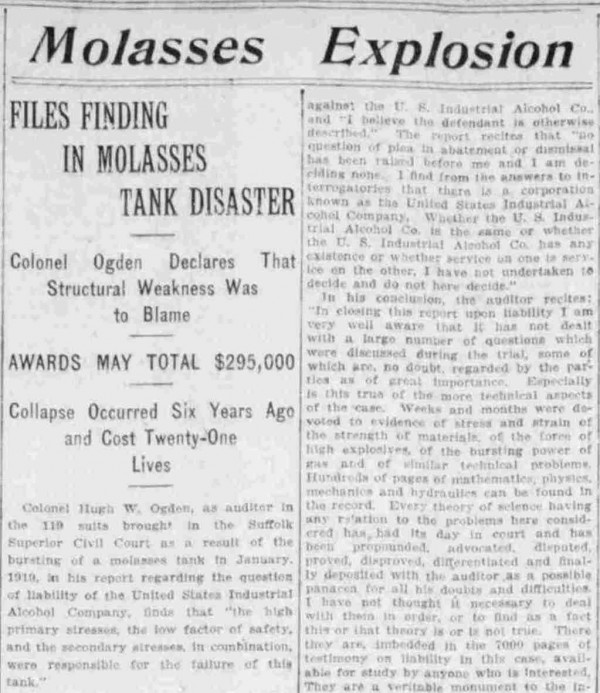 The Boston Transcript, January 16, 1925 / MyHeritage SuperSearch
It took weeks to clean the streets after the molasses flood. However, the cleanup effort for the rest of Boston would take significantly longer. Rescue workers, clean up crews, and on-lookers had tracked molasses through countless places, from subway platforms to inside streetcars and even into their homes.
The disaster eventually made it into local folklore – residents claim that on hot summer days, Boston still smells of molasses.
Have you found unusual disasters in your family history research?
Share: