The First U.S. Census
Have you found ancestors in the United States census? Census records are one of the most important resources in genealogy. With the information provided in these records, finding a relative in the census will often open doors to additional discoveries.
The very first U.S. census was conducted on August 2, 1790. Every household was visited by a census taker to record information each person who was within the household on the census day. In the first census, the U.S. population was enumerated to be 3,929,214, although both President George Washington and Secretary of State Thomas Jefferson were skeptical of the final count.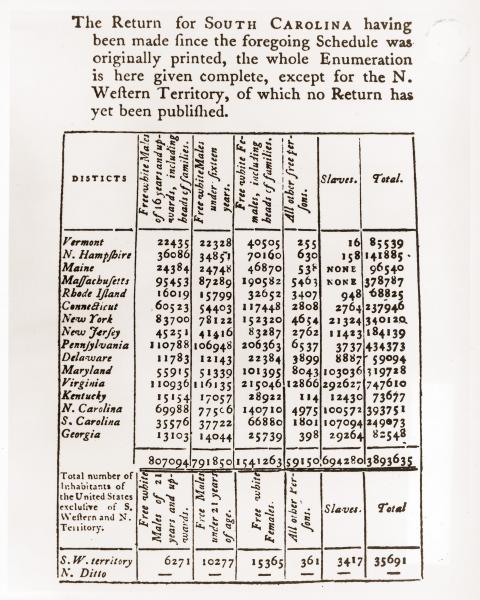 1790 U.S. census totals by state and district (click to zoom)
Over time, the amount of information collected by the census has varied. Data collected for the 1790 census called for the name of the head of the family and the number of persons in each household of the following descriptions:
Free white males of 16 years and upward (to assess the country's industrial and military potential)
Free white males under 16 years
Free white females
All other free people
Slaves
Under the general direction of Thomas Jefferson, census marshals took the census in the original 13 states, plus the districts of Kentucky, Maine, and Vermont and the Southwest Territory (Tennessee).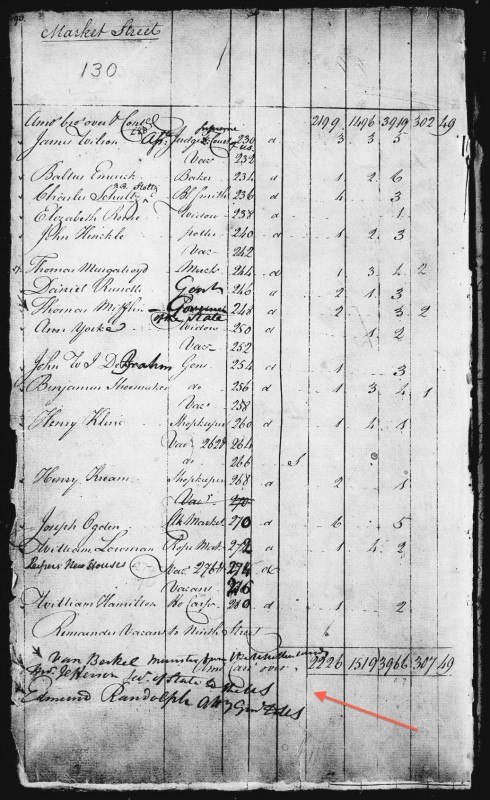 Thomas Jefferson 1790 census record (click to zoom)
The image above is the 1790 census record for Thomas Jefferson. Note that he even writes in his occupation as Sec. of State to the US.
All U.S. census records from 1790 – 1940 are available on MyHeritage. They are also automatically matched with your profiles on Geni, so check out your Record Matches now to see what new discoveries await!
Share: