The History of Father's Day
This Sunday the U.S. celebrates Father's Day in honor of all the fathers, grandfathers and other paternal figures in our lives. Celebrations often include family get-togethers and barbecues.
Father's Day had long been celebrated before it became and official holiday in 1972. The founding of Father's Day is credited to Sonora Louise Smart of Spokane, Washington. Inspired by Mother's Day, Sonora sought to establish a day to honor her father's sacrifices and hard work.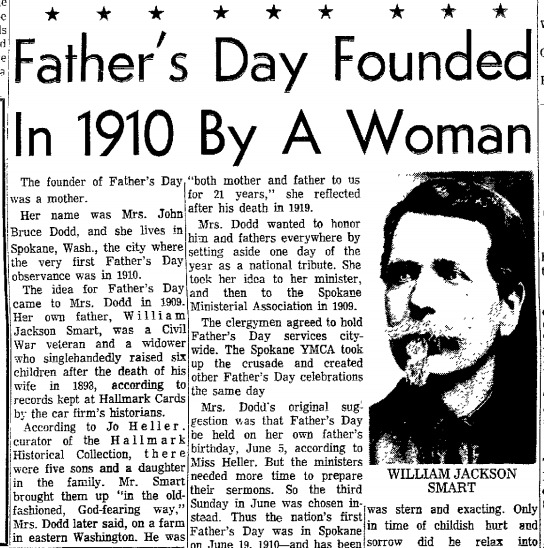 Her father was William Jackson Smart, a farmer and a Union Soldier during the American Civil War. When Sonora was 16, her mother died in childbirth with her sixth child. As her parents' only daughter, Sonora shared the responsibilities of raising her younger brothers along with her father. After hearing a sermon about Mother's Day, Sorona approached the pastor about creating a similar holiday in recognition of fathers. She insisted the day be celebrated in June to coincide with her father's birthday. Finally in 1910, the first statewide Father's Day was celebrated in Spokane.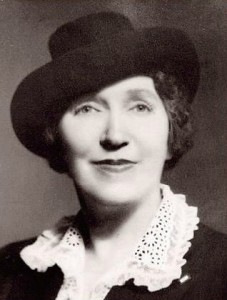 Sonora Louise Dodd (Smart)
In 1916, President Woodrow Wilson sent a telegraph to Spokane praising Father's Day. Although the holiday was met with some resistance at first, the idea was eventually embraced by the nation. In 1972, President Richard Nixon established a permanent national observance of Father's Day to be held on the third Sunday of June each year.
How will you celebrate Father's Day?
Share: