Unusual Family Heirlooms
When relatives pass away, we may be lucky enough to inherit family heirlooms that have been passed on through generations. Some common family heirlooms include family Bibles, jewelry or furniture. However, sometimes we end up inheriting something that's a little more unusual.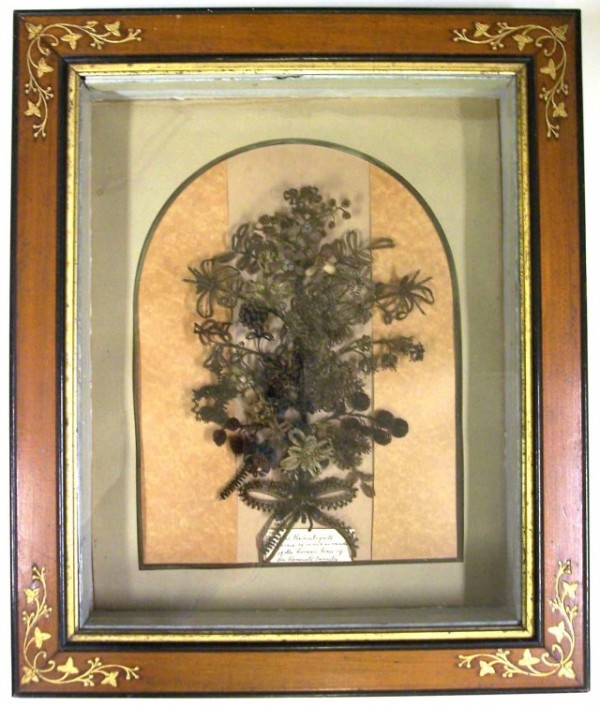 (Image: U.S. National Archives)
The Franklin D. Roosevelt Library holds an unusual family heirloom of President Franklin D. Roosevelt. The image above is the Roosevelt Family Hairwork Bouquet, which was made from the hair of Roosevelt's ancestors.
Although the creator of the piece is unknown, the original owner was Cornelia Ann Roosevelt Thompson. She passed down the piece to her daughter, Ella Roosevelt Thompson, and son-in-law, Charles H. Oxenham, who was also a Roosevelt descendant.
The artwork made it to President Roosevelt's possession in 1941 when it was sent to him along with a letter stating it was 100 years old.
Have you inherited any weird or unusual family heirlooms? Share your story with us in the comments below!
Share: