Veterans Day: Celebrate and Honor Those Who Served
On November 11, the United States celebrates Veterans Day to give thanks, honor, and celebrate the brave men and women who have served in the nation's armed forces. Originally observed as Armistice Day, which commemorated the end of World War I at the 11th hour of the 11th day of the 11th month in 1918, the holiday was renamed Veterans Day in 1954. Not to be confused with Memorial Day, which honors those who died while in military service, Veterans Day celebrates all individuals who are serving or have served in the military.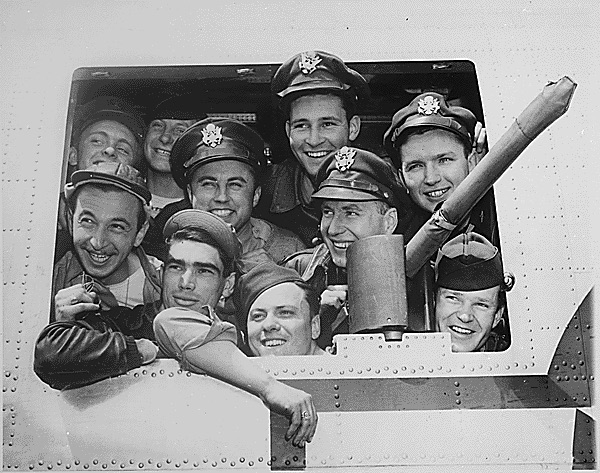 Image: U.S. National Archives
This Veterans Day take some time to discover more about your military relatives and ancestors.
Work on your family tree

Enhance and expand the profiles for your military ancestors on Geni. Take a look back at any old photographs, service medals or uniforms that may hold clues about their military service. It may also be a good time to review and confirm your Record Matches and Smart Matches on their profiles on Geni.
Explore MyHeritage's military record collection to discover even more information about your relatives. You may find a draft registration card or a military pension record for your ancestor.
Interview relatives
Take a moment to interview the veterans in your family, especially your older relatives, to preserve their stories for future generations. You may learn something new about your relative and gain new insight into their life experiences. Be sure to give them thanks for their service, too. Check out some tips for conducting family history interviews.
Visit the cemetery
Honor your military relatives who have passed away by paying a visit to their graves. Take your family with you and share a little bit of family history with those around you. If you know their stories, tell them too.
Who are the military heroes in your family? Share their stories or photographs with us in the comments below!
Share: