Video: Geni Curators
Geni's World Family Tree has grown to over 135 million profiles thanks to the hard work and collaboration of millions of users and our team of Geni curators. In his latest video, GeneaVlogger and curator Jarrett Ross gives a quick overview on the role of curators on Geni and the important role they play in maintaining the integrity of the World Family Tree.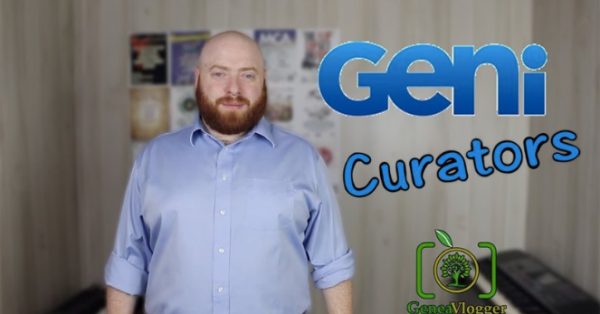 Geni curators are volunteer Geni users who have been granted special privileges by Geni to help maintain and improve the quality and accuracy of the World Family Tree. Some of these privileges include the ability to designate Master Profiles, and if necessary, may lock data fields, or even an entire profile, to prevent bad data from continuously returning to the tree.
Our team of expert volunteers are also available to assist members of the Geni community with questions, correcting errors, and merging. They are granted access to private profiles to assist users upon request with private profiles in the tree, either for themselves or a close relative. All curators sign a non-disclosure agreement with the company to ensure they protect data confidentiality.
If you need assistance from a curator, you may reach them in our dedicated public discussion, ATTENTION Curators, please assist, or find a list of curators on the Geni Curator page or Geni Curators project.
With over 200 curators from all over the world, the quality and accuracy of World Family Tree has benefited  tremendously from the work of our team of expert volunteers.
Learn more about Geni curators in the video below:
Share: