Vintage Holiday Postcards
Do you have any vintage holiday cards? It's an old practice to send holiday cards to friends and loved ones during the holidays. They are also a great find for genealogists.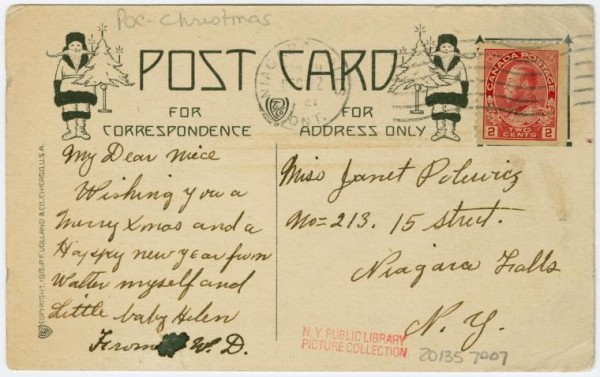 Old postcards can often provide some important clues for your family history and can provide an intimate connection with your family's past. They may even provide you with a new name or give you a clue as to how someone is related.
With the holidays only a few days away, here's a look at some lovely holiday postcards from the early 20th century:
Dear Santa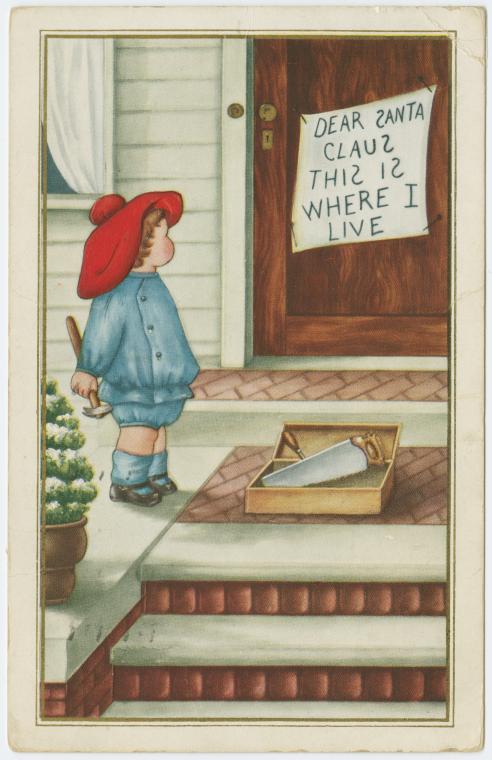 December 22, 1915
A Joyful Christmas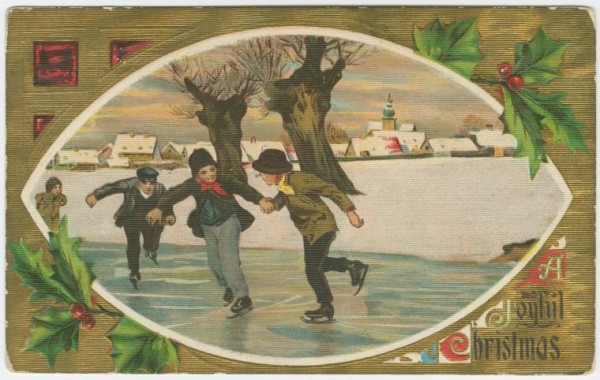 December 24, 1909
A Merry Christmas
December 23, 1916
To The Folks Back Home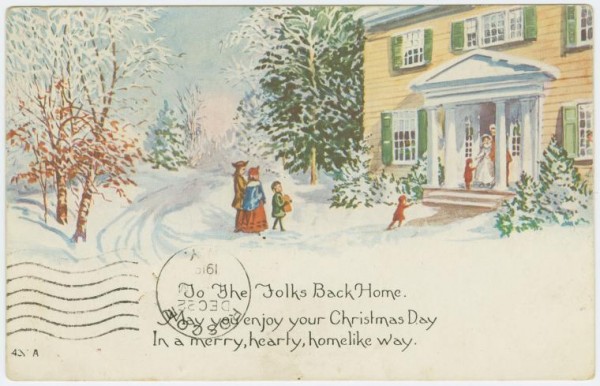 December 22, 1919
A merry Christmas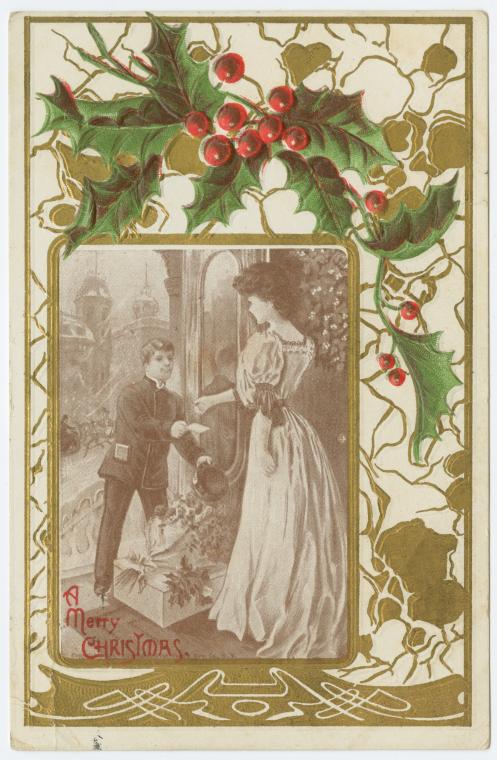 December 1907
A merry Christmas
December 24, 1903
Christmas greetings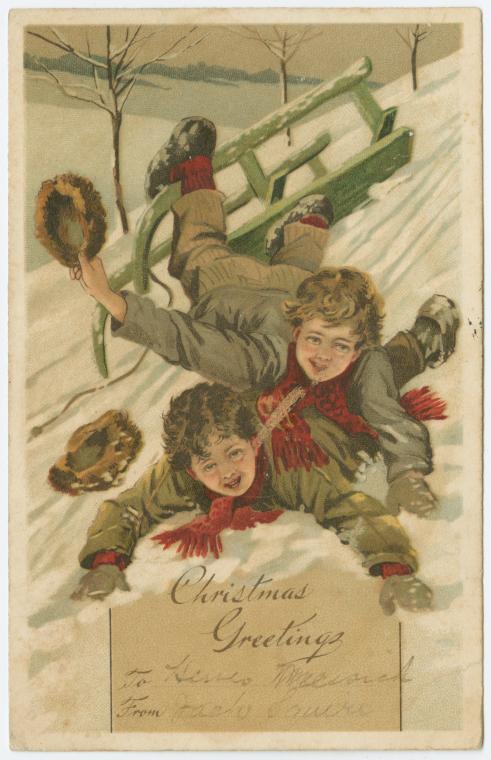 December 1906
Xmas Greetings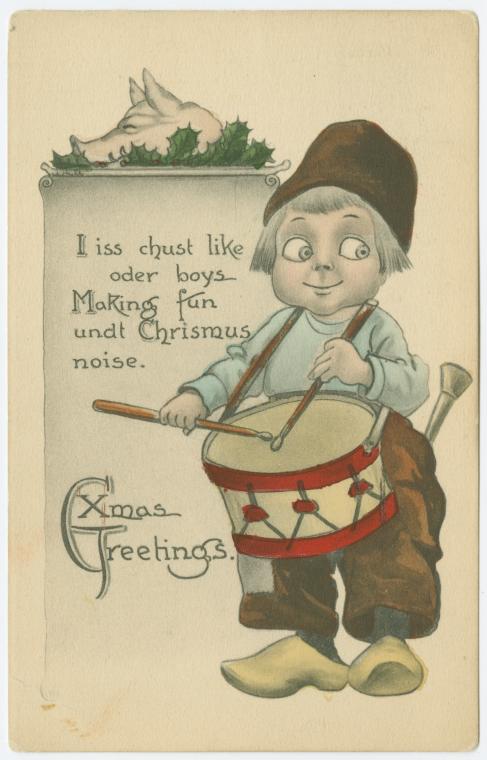 December 24, 1913
Nicest Christmas Yet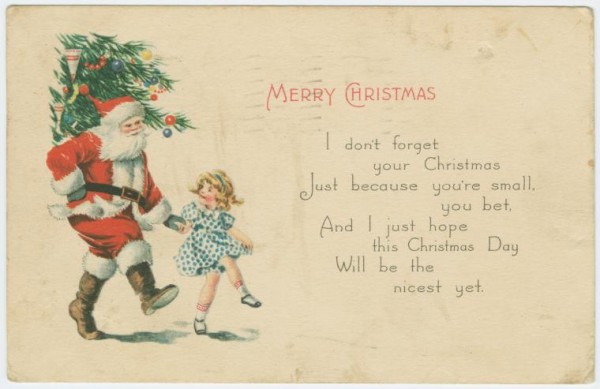 December 1921
Wishing You a Merry Christmas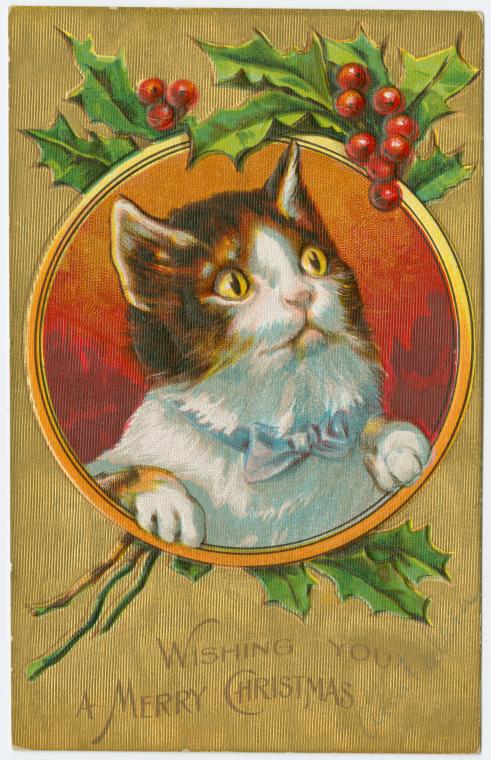 1910
Do you have old holiday postcards? We'd love to see them. Share your vintage holiday cards with us in the comments below!
Images: New York Public Library
Share: