We're Heading to FGS 2019
Next week Geni is heading to Washington, D.C. for the Federation of Genealogical Societies 2019 Family History Conference. The conference will take place August 21-24 at the historic Omni Shoreham Hotel. Fun fact: the hotel was the site of Franklin D. Roosevelt's first Inaugural Ball in 1933.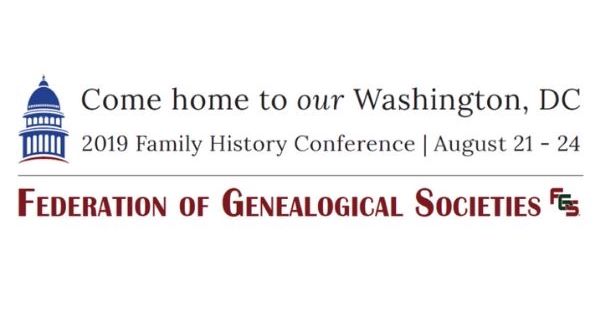 Come visit Geni in the exhibit hall at booth #406 for your chance to talk with members of the Geni team. If you have any questions or simply want to try out some of our premium features for free, we'll be happy to walk you through them at the booth's computers. We'll also have an exclusive conference discount on Geni Pro available only at the booth that you wont want to miss!
Be sure to also pick up our handy Geni notebooks before these popular give-aways are all gone. They are very useful for quick notes during the conference.
Librarians and society members are encouraged to stop by to ask us about our Geni Public Access program, which grants free access to Geni's premium features to libraries and genealogical societies that offer their patrons access to their facilities' public computers.
Will you be at FGS 2019 in Washington, D.C.? Come see us and say hello!
Share: