Women in World War I
World War I was an interesting time for women. As millions of men were off fighting in the Great War, women back home entered the work force in droves. It was the first time in American history that many women began to take on the jobs traditionally held by men.
Before the U.S. entered the war, women were relegated to the home or to domestic work. In 1914, when World War I broke out in Europe, the traditional role of women during wartime changed. Even before the country officially entered the war, thousands of women volunteered for organizations to help bring relief to the countries of Europe.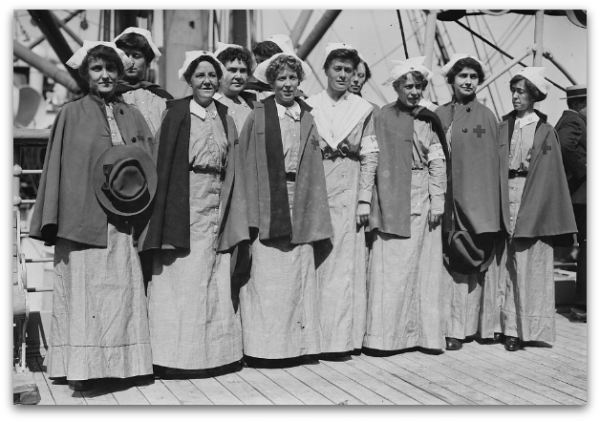 Nurses for the Red Cross bound for Europe / Library of Congress
The United States officially entered the war on April 6, 1917. Many women joined the Red Cross as volunteers to help soldiers and their families, while more were urged to become nurses to provide aid abroad and at home.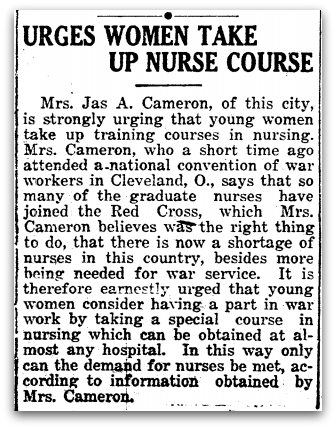 Hattiesburg American, June 7, 1918 / MyHeritage SuperSearch
With millions of men drafted into service, there were many vacant jobs left to be filled at home. The war brought new opportunities to women as they were called upon to fulfill the traditional roles of men in the workforce. Many took on work in assembly lines in factories for the first time.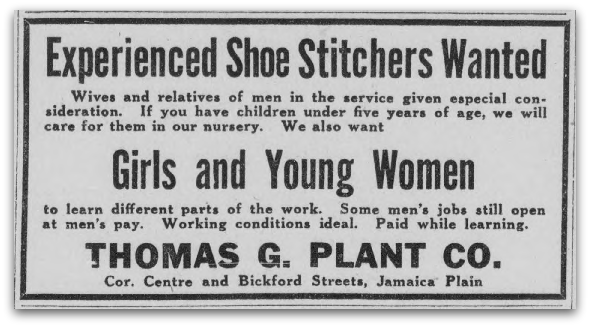 Boston Post, June 25, 1918 / MyHeritage SuperSearch
For the first time in history, women were allowed to contribute in various capacities in the military. Thousands worked in munitions factories, which played a significant role in keeping soldiers supplied with ammunition. It was also the first time the Navy and the Marine Corps allowed the enlistment of women who were not nurses.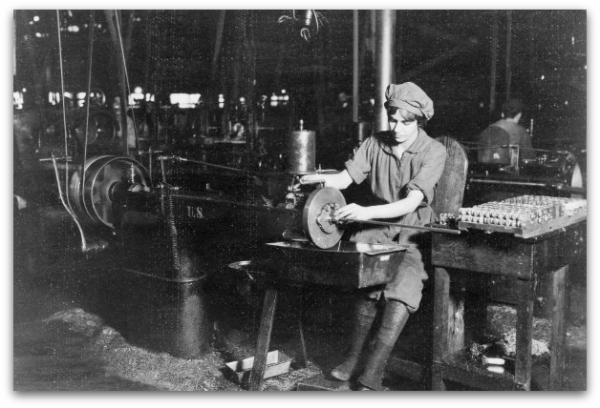 Woman worker at Eddystone Rifle Plant, c.1914-1918 / Library of Congress
In addition to nursing and factory work, women found work as stenographers, telegraphers and phone operators. Called "Hello girls," these bilingual phone operators maintained communications in numerous localities and even sometimes worked under combat conditions.
The Bridgeport Telegram, February 13, 1918 / MyHeritage SuperSearch
World War I proved to be a significant moment in history and for the women's suffrage movement. It also paved the way for the expanded role women would play in the outbreak of World War II.
Did your female ancestors contribute to the war effort during World War I? Share your stories with us in the comments below!
Share: