World Family Tree: Connecting an Entire Fifth-Grade Class
Remember those school projects about your family history? Whether it was writing a story or mapping out your family tree, you've likely taken that dip into our family's past in school. When Geni Curator Randy Schoenberg's son, Joey, came home with such a project, Randy saw it as a great opportunity to make some new family connections.
With the news that his son's fifth-grade class was participating in the worldwide "My Family Story" competition sponsored by Beit Hatfusot, the Museum of the Jewish People, on the campus of Tel Aviv University, Randy decided to create a side project of his own. In an article for Jewish Journal, Randy shares how he endeavored to connect the families of his son's entire fifth grade class into a single family tree on Geni.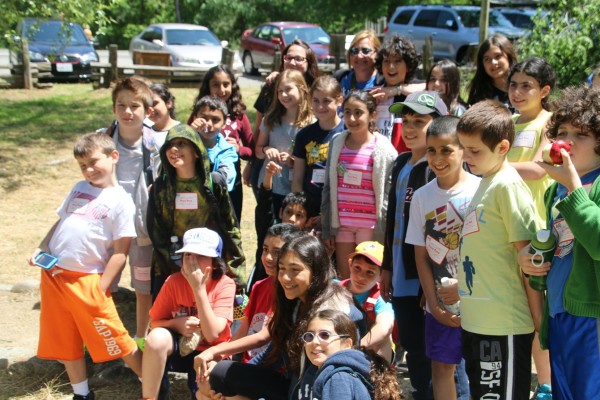 Joey's fifth-grade class (Photo courtesy of Randy Schoenberg)
Randy quickly discovered that half of the class was already connected on Geni. All that remained was to get the rest of the class connected. Since Geni's World Family Tree already has vast branches of Jewish families, with a little extra hard work, it wasn't long before Randy got all 53 kids connected to the tree.
Once they were all connected, Randy was able to share the good news with all the children and their families, and even printed out the kids' relationship paths to their classmates. He also discovered a distant blood connection – one boy was Joey's 15th cousin thrice removed!
Randy states in his article,
"Think back to the villages in which our ancestors lived. There wasn't a person in town who didn't know who your parents and grandparents were, or who wasn't connected to you (by blood or marriage) in some way. Geni's World Family Tree is allowing us to re-establish this same level of connectivity on a much more massive scale. There is no denying the fact that we are all connected to each other."
We loved hearing this story! Randy's "fifth-grade project" truly illustrates the amazing power of Geni's World Family Tree and its ability to bring people together and show how we're all related.
Be sure to read the full article here.
Do you have a story to share? Tell us in the comments below!
Share: