Your Stories: Sharing Family History
Judith (Judi) Elaine Mckee Burns was born in Bloomington, Indiana. Retired, she spends much of her time these days working on preserving her family history.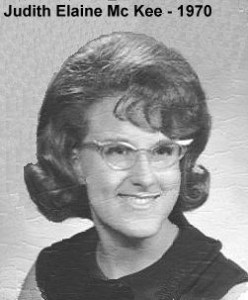 She first became interested in family history after the movie Roots had come out.
"My parents had never talked of the family – but when we would go 'home' as they called it [Lyons, Green County, Indiana] there were people always around that seemed to be tightly connected to each other."
Although traditionally many family historians would work on their genealogies in isolation, Judith immediately found that sharing was the best way to ensure the preservation of her family's story.
"I was taught to share from the beginning by several of the ladies who first shared info with me, Minnie Cloe Merrit White & her daughter Wilma White Rollins. If [they] had not shared, I would have nothing."
She would go on to find others who were just as willing to share.
"Reba Newell, who unselfishly shared Ault material back and forth; along with Marguerite McCurry on the Whitworth line and all the allied lines back to our New Amsterdam Dutch ancestry. We passed reams of paper back and forth for 2 years on them. Albert Hunter, who undauntedly helped with the McKee's and there are more distant cousins [throughout] the tree that are no longer around, who shared so freely."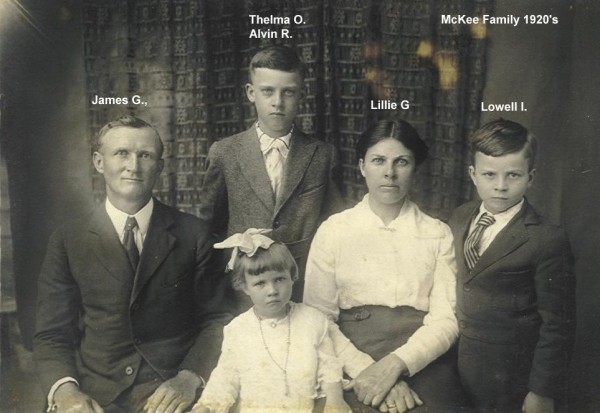 After benefiting from the generosity of others, Judith endeavored to share her research with the world. It is also one of the reasons she joined Geni in November 2009.
"I have never been selfish I have always shared freely even if it cost me postage, paper and Xerox fees and got nothing in return – once I got Internet I have shared freely.

I am still happily typing away into Geni – sharing – sometimes finding the distant cousins no one would put me in touch with. The researchers who helped me get started have long been dead and I note in their About Me that they were the predecessors to my research and freely gave to me, thus I freely give back."
Her work on Geni has also brought about some surprising discoveries.
"My grandfather Emery was married 3 times. There was a hint of a 'dark secret' but never quite knew what it was when he would piss my Aunt off. Mom and her would get together and "whisper," some you could hear but names were never mentioned. Just recently on Geni, as a matter of fact, the record searches his third wife popped into the picture."
With a strong desire to share her discoveries, Judith donated her records to genealogy groups and organizations. Many years ago, she submitted family group sheets to Everton's Genealogy Helper, a venerable trade magazine in the genealogical industry. For 50 years, the content heavy publication served as an industry bible, providing in-depth articles and research highlights. The publication gathered thousands of pedigree charts and family group sheets through user-generated submissions. Today, more than 3.5 million names in more than 150,000 pedigree charts and family group sheets from Everton are included in MyHeritage SuperSearch, MyHeritage's large database of historical records.
Thomas Henry Whitworth's Geni profile with a Record Match to Judith's donated group sheets
Just recently, Judith stumbled upon her records that were submitted so many years ago as matches to profiles on Geni, starting with her third great grandfather Thomas Henry Whitworth.  The experience of seeing her hand written group sheets pop up as Record Matches on Geni was thrilling. Now because of Judith's early record submissions to Everton, these records are preserved for future generations through MyHeritage and Geni.
After decades of genealogy research, Judith continues to do more and spends much time helping to improve the World Family Tree on Geni. Her advice for beginners,
"Share, Share and Share freely and with all documentation, full names, nicknames, dates, places etc. Do not hold back and be selfish, for one day, you may have to seek out for your research to be returned to you [because of] natural disasters, fires or just plain stupidity of trusting [others]."
Special thanks to Judith for sharing her story with us! Do you have a story to share? Let us know in the comments below or email us at community@geni.com.
Photos courtesy of Judith (Judi) McKee Burns
Share: