7 Tips for Interviewing Relatives
As we conduct our genealogy research, it's important not to neglect one of the most invaluable resources we have at our disposal: our relatives! Sharing family history and memories through the intimate knowledge of your family members is a great way to learn about earlier generations of your family.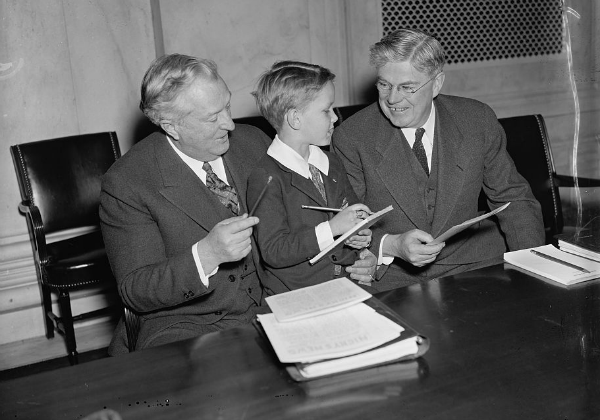 It's important not to wait too long to connect with your relatives, distant and close members. Once a relative passes away, their memories and stories are lost forever. This is just one more reason why it's so important to record your family history now.
Check out these useful tips for interviewing your relatives:
1. Know your objective
The road to a successful interview is to have a game plan ready before the interview begins. Be clear what your objectives are and know what information you hope to gain from the interview.
2. Set up a pre-interview phone call
Before the interview, call your relative to confirm your meeting. Try to make your meeting place at a convenient time and location for your relative, since they are doing you a favor. Don't forget to ask them if they have any family documents, photos or heirlooms that they can share with you when you meet!
3. Be prepared with questions
Create a list of questions before the interview is to take place. While you are sure to have specific questions about people, dates and locations, you should also make sure you have questions that are open-ended. Focus your open-ended questions on your relative's memories and experiences. This will help allow for a much more interesting interview and encourage your relative to speak more openly about the events of your family's past.
The sequence of your questions is also very important. People find it easier to recall events if there is a certain order to which the questions are asked. When recounting stories, it's easiest to recall memories if the questions are in a chronological sequence.
4. Have your recording method ready
It's important to record your interview for your genealogy research so you can go back over it at a later time. Whether you choose to use a voice recorder or video camera, you should know how you plan to do this beforehand. If you've never used these methods before, practice at home so you know how to use the device ahead of the interview. This will help avoid wasting time on technical difficulties during the interview and allow you to focus solely on your family history. Be sure to inform your relative in advance of your intention to record the interview.
You should also have a notepad and pencil handy during the interview to take notes and mark areas for further research.
5. Bring props
If you have family photos, select some to bring to the interview. Old photos can help spark memories and provide a richer context to family stories. If you have any photos with unidentified relatives, perhaps your interview will help provide clues to who's in the photo. Some simple family heirlooms or documents are also good items to bring along to help jog some memories.
6. Be a creative listener
During the interview, make sure you are listening attentively. Take an active part in the dialogue, but don't dominate it. Be careful of interruptions or attempts to correct your relatives. This can lead to an interview being cut short. And if you find that a question has made your relative uncomfortable, don't push for answers.  Move on to another topic. They may have their reasons for not wanting to share.
7. Keep it short
Try to keep the interview relatively short, no more than one or two hours. It should be a fun and rewarding experience for both parties. You can always schedule a second interview on another day if needed.
Have you conducted interviews with your relatives? What are some of your best interview tips? Share them with us in the comments below!
Share: