Celebrating Father's Day
This Sunday, the U.S. and many other parts of the world will celebrate Father's Day. Observed on the third Sunday of June every year, Father's Day is the perfect summer celebration for outdoor festivities and family gatherings in honor of our father's, grandfather's and paternal figures in our lives.
Did you know Father's Day was well celebrated long before it was officially recognized as a national holiday in 1972? The day was founded in Spokane, Washington by Sonora Smart Dodd. One of six children, Dodd was raised by her father after mother's death during childbirth. After hearing a sermon about Mother's day, she told her pastor that fathers should have a similar day honoring them. Because her father's birthday was in June, she encouraged churches in her area to honor fathers during the month. Thus, in 1910, the first Father's Day was celebrated in Spokane.
What are some of your favorite Father's Day memories?
Check out some famous fathers with their children below.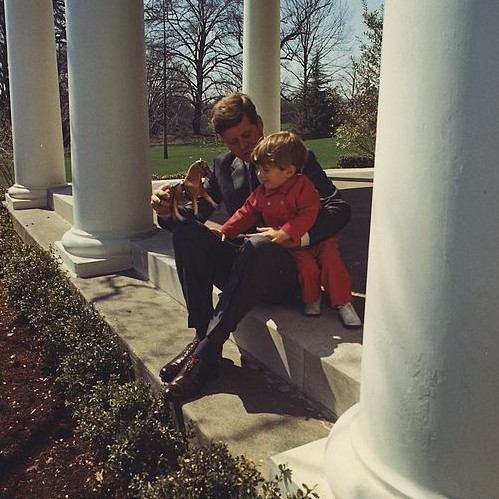 President John F. Kennedy and his son, John F. Kennedy, Jr.
Albert Einstein and his son, Hans Albert
Johnny Carson and sons
Ernest Hemingway and his son
Bruce Lee and his son, Brandon Lee
Share: