FGS 2019 Recap
We're back from Washington, D.C., where Geni attended the Federation of Genealogical Society 2019 Family History Conference. The conference brought together many local family history groups as well as visitors from all around the country to learn from the many informative class sessions ranging from beginning genealogy topics to advanced sessions to take your genealogy research even further.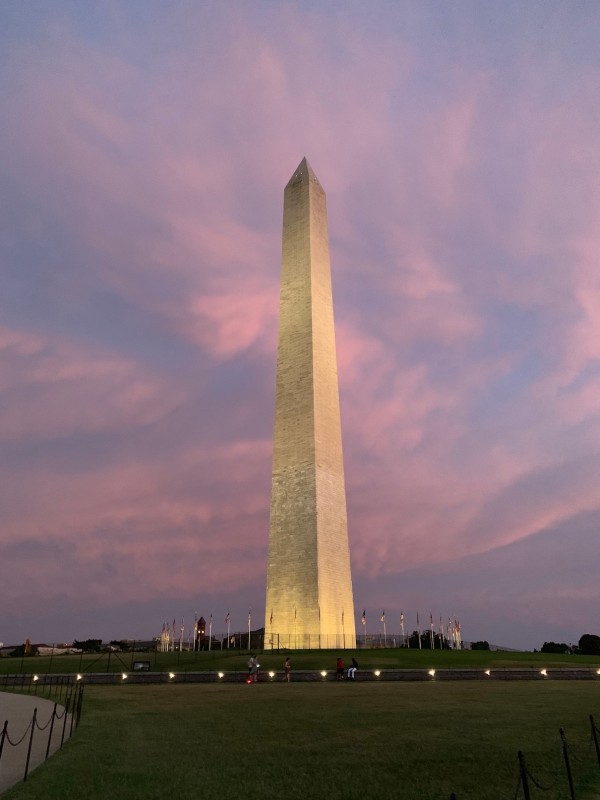 Geni had a booth in the exhibit hall of the historic Omni Shoreham Hotel where we were happy to meet new and long-time Geni users. It was fun to chat with beginners about the power of collaboration in a single family tree.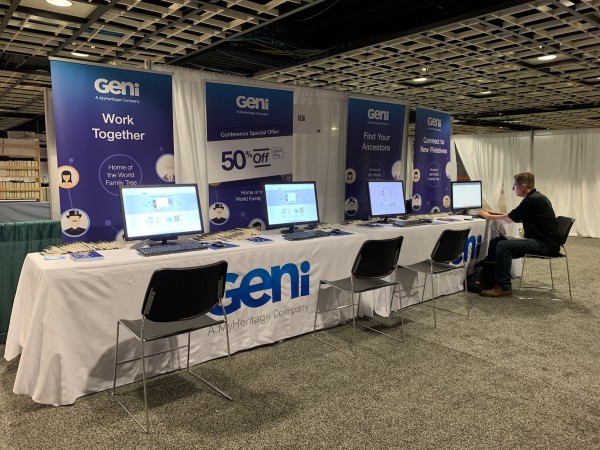 Attendees were eager to pick up our free Geni notebooks, which came in handy for those who forgot to bring something to write on for classes. The popular item was gone fast!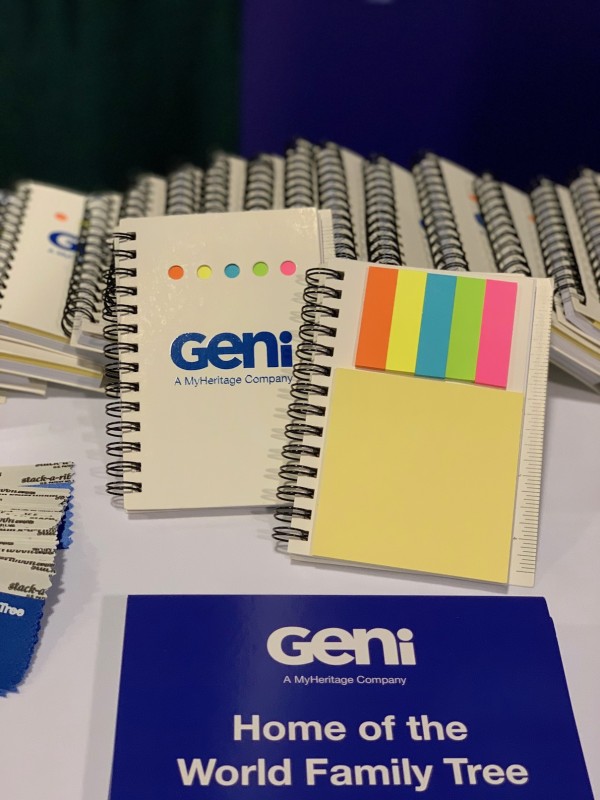 We enjoyed talking with people about the many uses of projects on Geni. A woman looking to bring her offline research to the web was delighted to discover that Geni projects perfectly met her research needs to share and collaborate with others.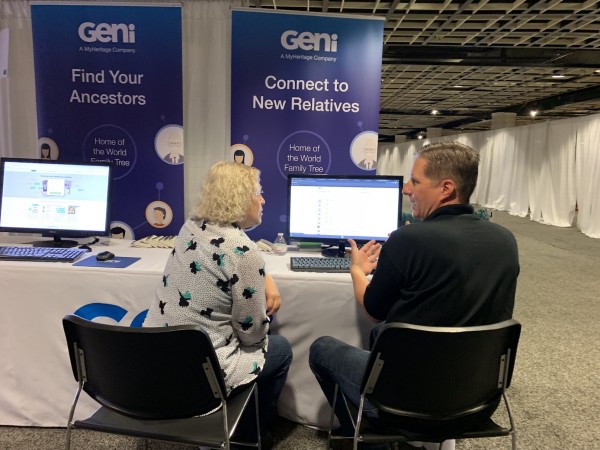 On the second day of the conference, we were joined by Geni curator Benjamin Schoenbrun. Ben stopped by to chat with attendees and hangout with the Geni team.
Every once in a while, someone will make a surprising discovery at the booth. A man came by to tryout a few searches and ended up finding his second grandmother on the site. He was shocked to see that the tree was rather well built and that the branch he descended from was the missing piece in the tree.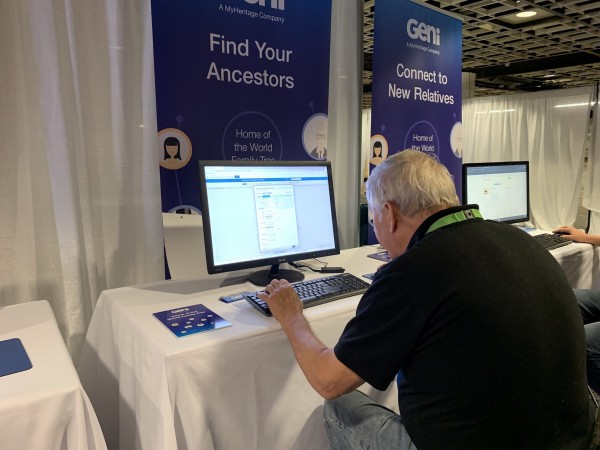 During the conference, it was announced that FGS and the National Genealogical Society (NGS) plan to merge. The two organizations will continue to hold separate conferences in 2020, but by 2021, they plan to combine into one large genealogy conference. It will be exciting to see these two organizations come together!
Share: