Flag Day: 5 Interesting Facts
On June 14, the United States celebrates Flag Day in commemoration of the adoption of the U.S. flag. In honor of Flag Day, here are some interesting facts about the Stars and Stripes.
1. On June 14, 1777, the Second Continental Congress passed a resolution to adopt the official flag of the United States, which had 13 alternating red and white stripes and 13 stars in a blue field. That same day, the Continental Congress also established the Continental Army.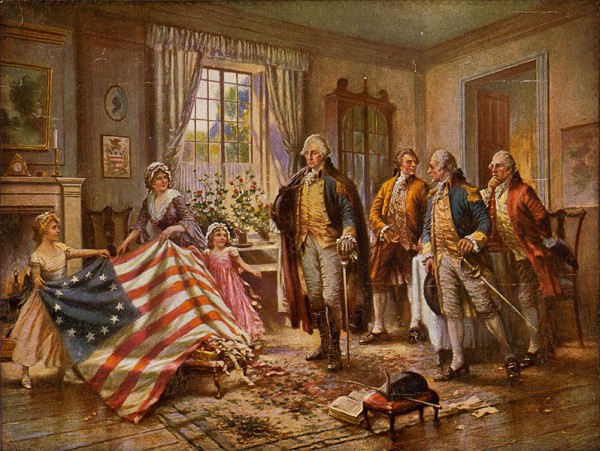 Image: Wikimedia Commons
2. The true origins of the flag's design is unknown. According to American folklore, during the American Revolution, George Washington commissioned Betsy Ross to design and sew the flag for the new nation. However, historians have been unable to prove the story to be true. Nevertheless, the legend made Ross a patriotic icon during the late 19th century. Also muddling the facts are the claims by Francis Hopkinson, an author and signer of the Declaration of Independence, who is also said to have designed the first official American flag.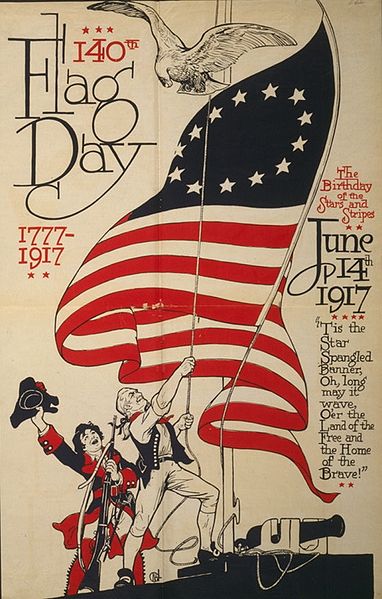 Image: Library of Congress
3. Bernard J. Cigrand, a Wisconsin school teacher, lead the first formal observance of Flag Day in 1885. He spent many years of his life calling for the annual observance and has been dubbed the Father of Flag Day. In 1916, President Woodrow Wilson issued a proclamation that officially established June 14 as Flag Day, but it wasn't until 1949 that Congress passed legislation declaring it a national holiday. However, Flag Day is not a federal holiday. In fact, Pennsylvania is the only state to observe it as a legal state holiday.
4. There have been 27 official versions of the U.S. flag since 1777. Today's 50-star version was created by a 17-year-old high school student in 1958 in Ohio for a class project. He got a B- on the project.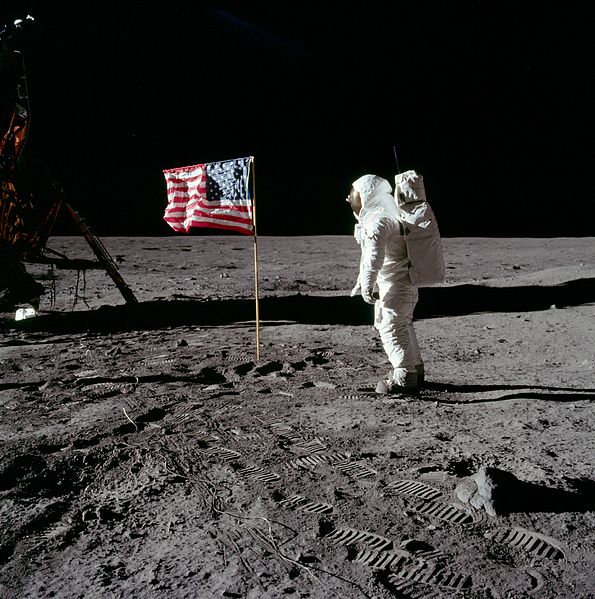 Image: NASA
5. There are six American flags planted on the moon by the crews of Apollo 11, 12, 14, 15, 16, and 17. Of the six, five are still standing. The first flag, planted by Neil Armstrong, was blown over by the exhaust during liftoff of Apollo 11.
Share: