Genealogy Research: Don't Overlook City Directories
Remember receiving the yellow pages on your door step? Now that we have the Internet at our fingertips, we see these books less and less. However, years ago, thick city directories were one of the few ways a person could look up the names and addresses of local businesses and residents.
Old city directories provide a snapshot of a time and place, which makes them a perfect resource for genealogy researchers.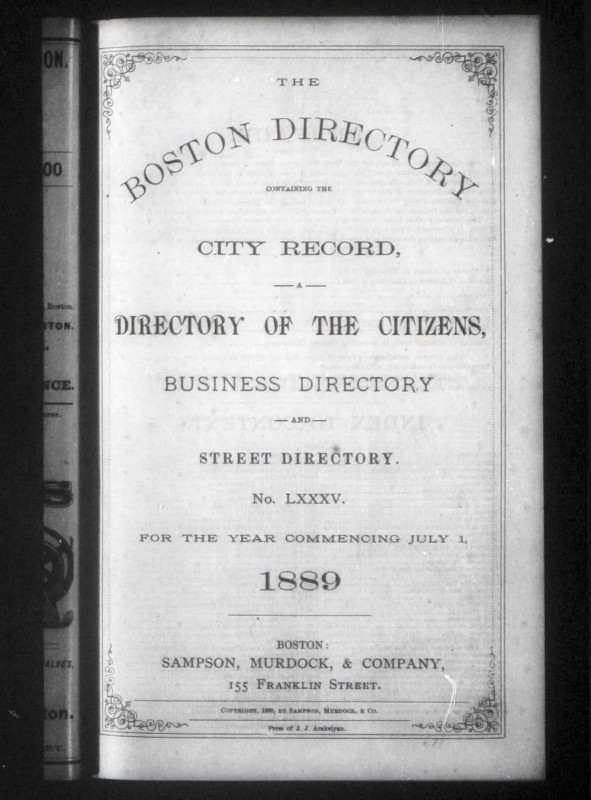 1889 Boston, Massachusetts city directory / MyHeritage SuperSearch
Directories can lead to some very interesting information about that period of your family's history. They can be used to help locate ancestors between censuses or to confirm information to other records you have discovered. Sometimes directories include city maps, so you can see where your ancestor lived.
Community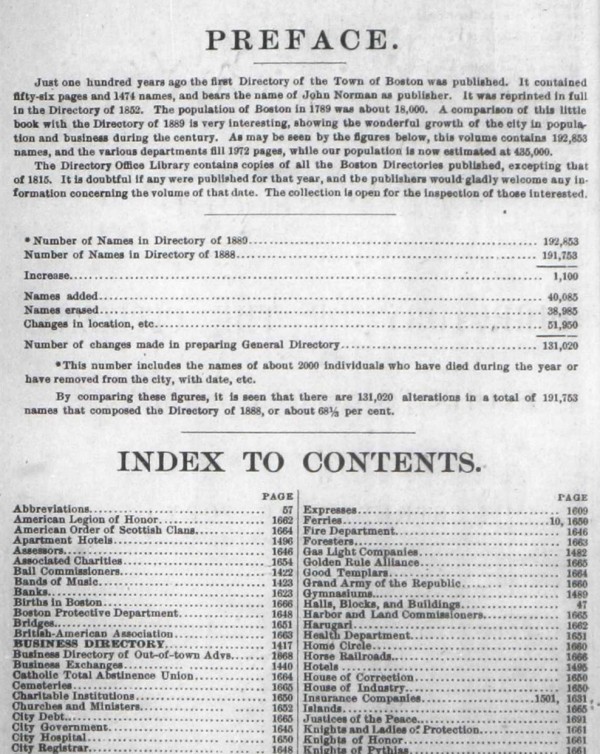 1889 Boston city directory index / MyHeritage SuperSearch
These directories may also reveal interesting historical information about the city from which your ancestors resided. Take a look at a page above from the 1889 Boston, Massachusetts city directory. The directory's preface gives some statistical details about the city's current population in comparison to past printings. You'll also find an index to the directory's contents, which offers a list of potential avenues for further research. Here you can find lists of the city's cemeteries, churches, libraries, schools, fraternal organizations and more.
Names
1889 Boston city directory / MyHeritage SuperSearch
When researching names, it's possible you may also be able to locate other family members in the same directory. It doesn't hurt to take a look at the neighbors too. Often, family members would live nearby each other. In addition to the name and address of the head of the household, you may even find their occupation listed, which can lead you to new clues about your ancestor. If a woman was widowed, you may find this noted in the directory as well.
Businesses
Advertisements in the 1889 Boston city directory / MyHeritage SuperSearch
Did your ancestor own a local business? City directories may also list the name and address of your ancestor's business. Be sure to keep an eye on the advertisements, too. It's possible your relative may have taken out an ad in the directory.
Inclusion in the city directory was voluntary, so don't despair if you are unable to find your ancestors listed. It's possible they may have chosen not to be included.
Have you used city directories in your genealogy research? What information did you find?
Share: