Geni Tips: Convert Photos to Documents
Before Geni introduced documents, users were able to upload records, such as census records or passenger lists, as photos. Now years later, many people are still not aware that you can convert those old photos into documents. By converting these types of photos into documents, you make these records even more useful in your family tree. Once the image is made into a document, you can use them as sources for your family's profiles. For each profile fact, you can cite the document the information was found and thus, help improve the quality of the World Family Tree on Geni.
To begin converting your photos to documents, simply follow the steps below:
1. Under Family at the top of the page, click Photos and select the photo album where the image you want to convert is located.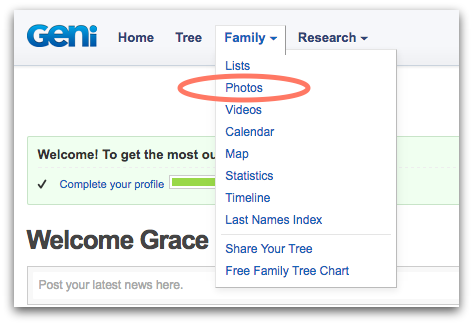 2. Next click "Organize this album"

3. In your photo organizer, select the image you would like to convert into a document and then click the "Make Document" button.

Note: Keep in mind this action is not reversible, so make sure you have selected the correct image!
4. Now you can put that record to better use as a document on your relative's profile!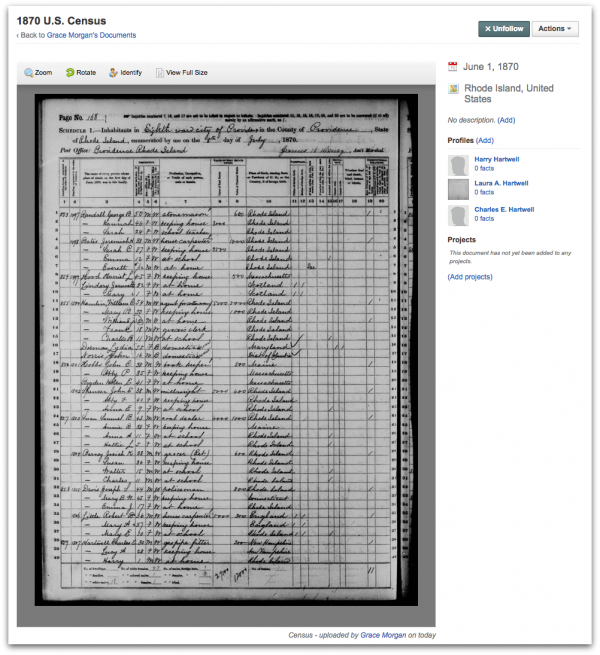 Share: