Geni Tips: Print Your Family Tree Chart
With the holidays fast approaching, you may want to consider decorating your house with a chart of your family tree. They also make great gifts for your entire family!
You can create your own custom, high-quality version of your family tree for downloading or printing. Follow the steps below to create your very own family tree chart at home.
1. While viewing the Flash version of the tree, click on the printer icon at the bottom right corner.

2. A pop up window will appear, giving you two options to print your tree. Click the "Create Your Family Chart" button to get started.
3. Customize the look of your chart using the 'Setup' and 'Customize' options to the left of the page. Once you are done, click "Download."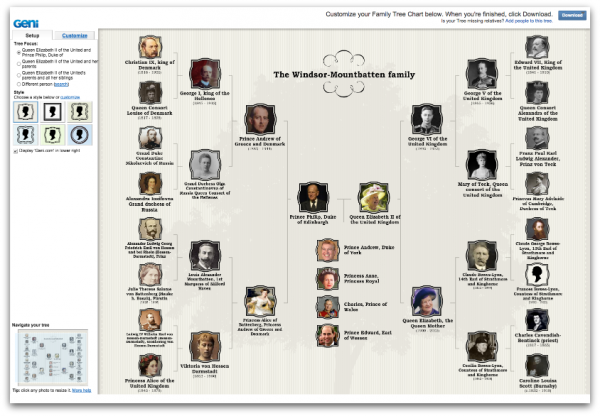 4.  Once your family tree chart has been generated, you will see a page to download it. An email notification will also be sent letting you know when your family tree chart is ready.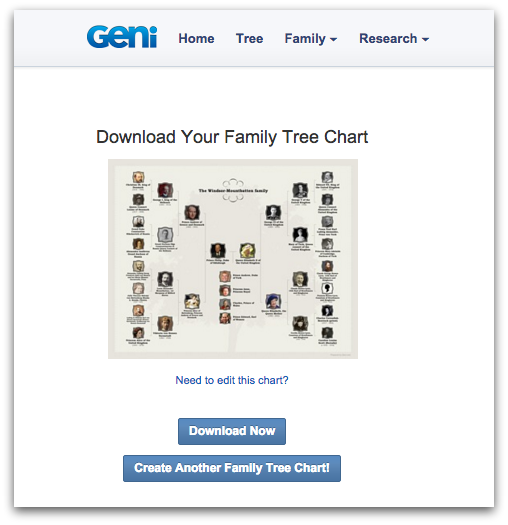 Have you printed your family tree chart? Try it out today!
Share: