Geni Tips: Use Discussions to Connect With the Community
If you haven't yet hopped into Geni's public discussions, then you're missing out on a valuable resource – the entire Geni community!
Public discussions are the perfect place to ask questions, connect with other Geni users and even reach out for help from other members and volunteer curators. Whether it is a question about a profile or a request for help to fix the tree, public discussions are a great way to interact with others online.
There are two types of discussions on Geni – Public and Private discussions. Private discussions are private and can only be viewed by you and those in your Family Group. Public discussions can be viewed by everybody. When you create a public discussion, anyone in the Geni community may view and participate in the discussion.
To access your discussions, click 'Research' at the top of the page and select 'Discussions.'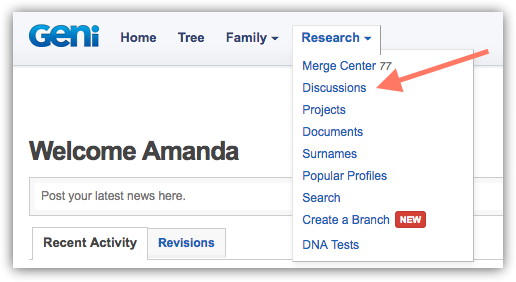 From here you can start a new discussion or see a list of discussions you follow. You can also choose to view all public and private discussions from the dropdown. To view a list of all public discussions, select 'All Public' from the dropdown.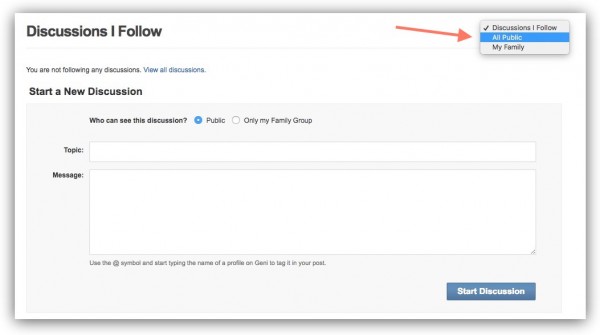 Important public discussions will be pinned to the top of the list by the Geni team. These pinned discussions will be highlighted in yellow. To view a current discussion, click on any discussion title to open it and post a reply to join the conversation. If you would like to find a discussion about a specific topic, you can do a quick search in the search box you can start a new discussion.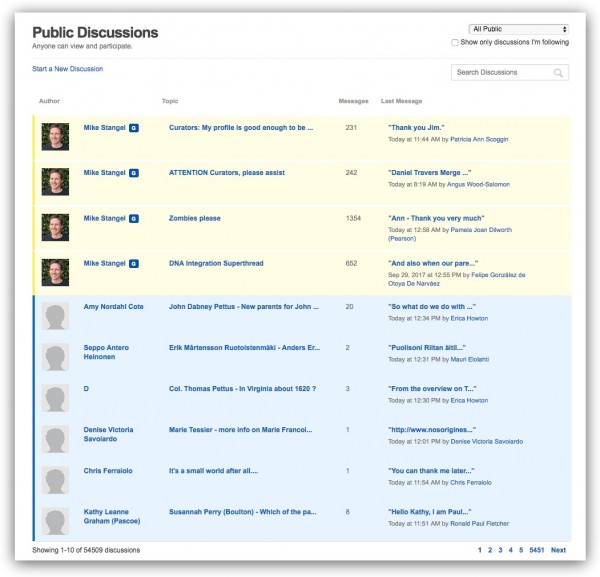 When you view a discussion, you can see all the participants of the discussion, the profiles that have been mentioned, and any related projects listed to the left of the page.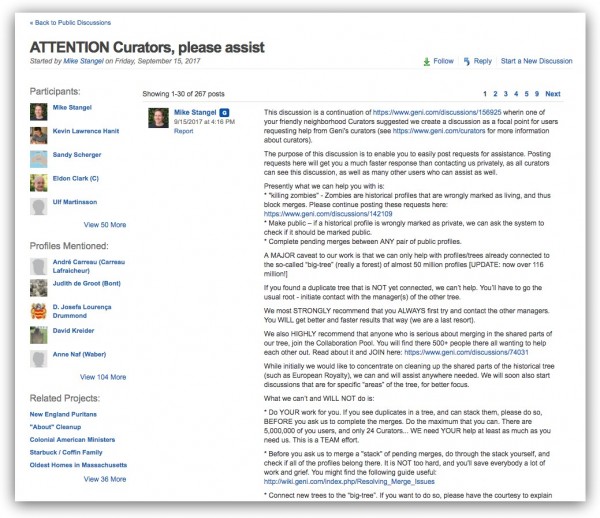 Once you reply to a discussion, you will automatically start following it to receive notifications when others respond. If you no longer wish to receive notifications for that discussion, simply click 'Unfollow' at the top of the discussion.

You can also start public discussions from the 'Discussions' tab on a profile page. This will automatically tag the profile to the discussion. From there, you can find all discussions related to the profile.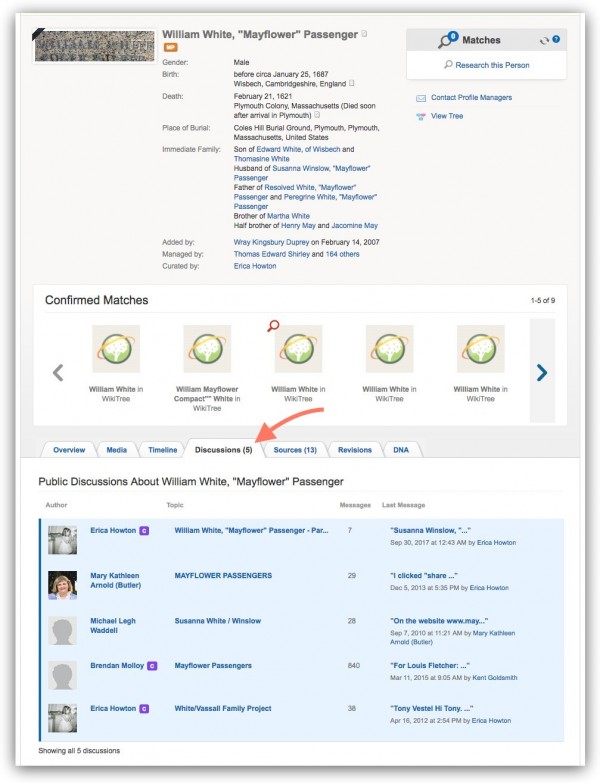 Later, you can find all the discussions you follow back on the discussion page.
Check out public discussions on Geni and start connecting with members of the community!
Share: