Profile of the Day: L. Frank Baum
On this day in 1856, author L. Frank Baum was born. The noted children's book writer is perhaps best remembered as the author of The Wonderful Wizard of Oz and its sequels.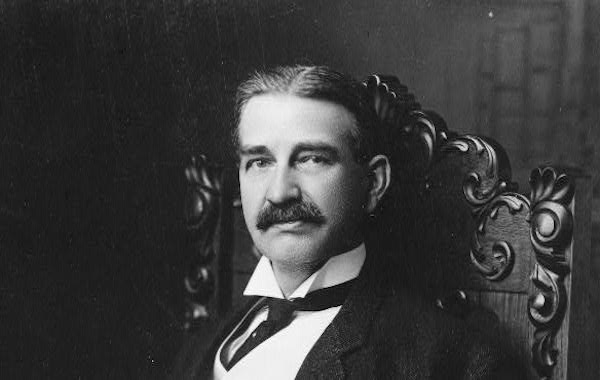 Image: L. Frank Baum / Library of Congress
Baum was born on May 15, 1856 in Chittenango, New York. He was the seventh of nine children born to Cynthia Ann Stanton and Benjamin Ward Baum. Named after his uncle, Lyman, Baum preferred to go by his middle name "Frank." Baum began writing at a young age after receiving an old printing press from his father. He used it to publish his own newspaper, The Rose Lawn Home Journal, for family and friends.
In 1900, Baum introduced readers to the fantastical land called Oz in what would become his most popular book, The Wonderful Wizard of Oz. The modern fairytale followed Dorothy and her dog Toto on their quest to return home to Kansas after a cyclone lands them in the magical land. The book was an instant success and two years after its publication, Baum adapted his story into a Broadway musical. He would go on to write 13 more books in the series. His final Oz book, Glinda of Oz, was published a year after his death in 1919.
Since its initial publication, The Wonderful Wizard of Oz had been adapted several times on a variety of mediums, including the beloved 1939 classic film The Wizard of Oz starring Judy Garland.
Explore L. Frank Baum's family tree on Geni and share your connection to the author.
Share: