Profile of the Day: Thomas Edison
"Our greatest weakness lies in giving up. The most certain way to succeed is always to try just one more time."

– Thomas Edison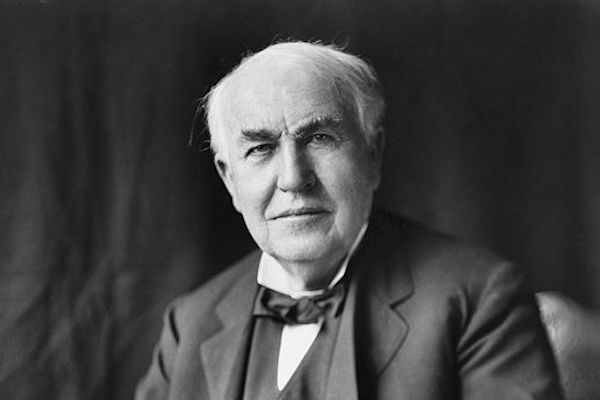 Image: Thomas Edison / Library of Congress
On this day in 1847, Thomas Edison was born on in Milan, Ohio. He was the youngest of seven children born to Samuel Ogden Edison, Jr. and Nancy Matthews Elliott. His father was an exiled political activist from Canada and had taken part in the unsuccessful Mackenzie Rebellion of 1837.
A prolific inventor, Edison held over 1,000 patents during his lifetime. After his invention of the phonograph in 1877, Edison became an instant celebrity and was dubbed "The Wizard of Menlo Park" by the press. From the phonograph to the electric lightbulb to the motion picture camera, Edison's inventions have made a significant impact on the entire world.
Fun fact: Did you know that for his earliest recording, Edison recited the popular children's nursery rhyme "Mary Had a Little Lamb"?
Edison died on October 18, 1931 at the age of 84.
Explore Thomas Edison's family tree on Geni and share how you're related! 
Share: