First Cousins Reunited
We love hearing stories of families reunited through Geni. Recently, Eli Rabinowitz finally found his first cousin Zara Smushkovich after being separated for over 35 years! The discovery was made thanks to the help of a friendly person on Facebook who found the family tree on Geni.
Zara's father, David, and Eli's mother, Rachel
Zara's father, David Zeldin, and Eli's mother, Rachel, were siblings. During World War II, David had joined the Soviet Army. His children, Mendel and Zara, spent the years during the war with their mother, Esther, in a refugee camp near Tashkent, Uzbekistan.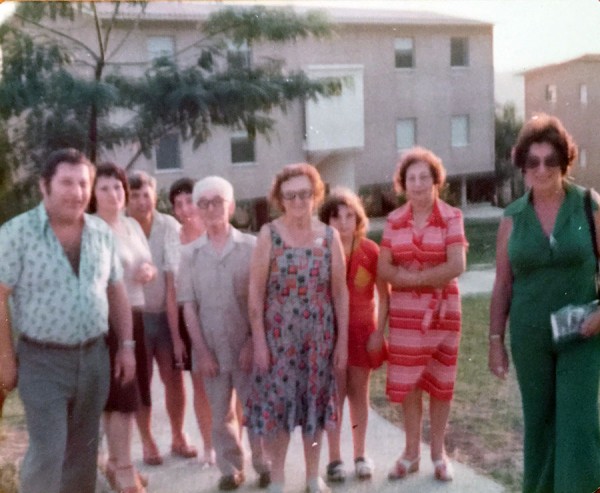 Family photo in Israel taken in the late 1970s
Eli had first met his cousin Zara in 1975 on Kibbutz Tzora in Israel. Known to the family as Sofka, Zara had arrived with her family in 1973 from Riga, Latvia. A few years later, Zara and her family left Israel for Canada and the family lost touch.
Over the past several years, Eli had found and connected with many extended Zeldin family members, but none knew the whereabouts of Zara and her family, nor did they remember her surname.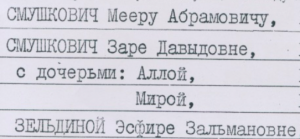 Joint Soviet passport for Zara and her daughter
It wasn't until he wrote to the Latvian Archives that he was finally able to find a clue. At the suggestion of a friend, he reached out to the Personnel Archives, which held files of families living abroad, and uncovered documents for the Zeldin family. The archives were able to send Eli a 1973 joint Soviet passport for Zara and her daughter, Alla Khelem. He had a friend translate her surname, which was written in cyrillic script. The surname was SMUSHKOVICH, and it was the key to finding the answers he was looking for.
The Geni profile for Zara's husband Meir Smushkovich
Eli posted his discovery online to Facebook and JewishGen hoping someone would be able to help locate his first cousin. Within an hour, he received the link to the Geni profile for Zara's late husband, Meir Shmushkovich on Facebook. It turns out Zara's grandson, Alon, had added the family tree on Geni back in 2009. Coincidentally, Eli had joined Geni in 2007. Soon he was emailed Zara's phone number in Toronto and after being separated for over 35 years, Eli finally spoke to his long lost cousin on the phone!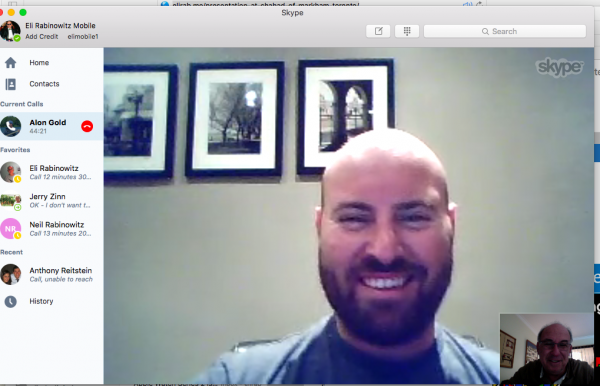 Skype chat with Alon
Eli is now also in contact with Alon and their family trees on Geni are finally connected!
Congratulations to Eli and his family on this exciting discovery! Read Eli's blog post for the full details about his journey to find his cousin Zara.
All photos courtesy of Eli Rabinowitz
Share: