Geni Tips: Tag Multiple Profiles to a Document
As any genealogist will say, documents are vital to doing good genealogy research. It's important to remember to upload your documents to your family's profiles on Geni and add sources to ensure the family tree is as accurate as possible.
What happens when you have a document with multiple people in it? Records such as the census or passengers lists may hold the names of entire families. Instead of uploading the document to every profile, you can simply tag all the relevant profiles to a single document.
Follow these steps below to learn how to tag multiple profiles to a document.
1. First, upload the document to your family tree on Geni and click to edit it.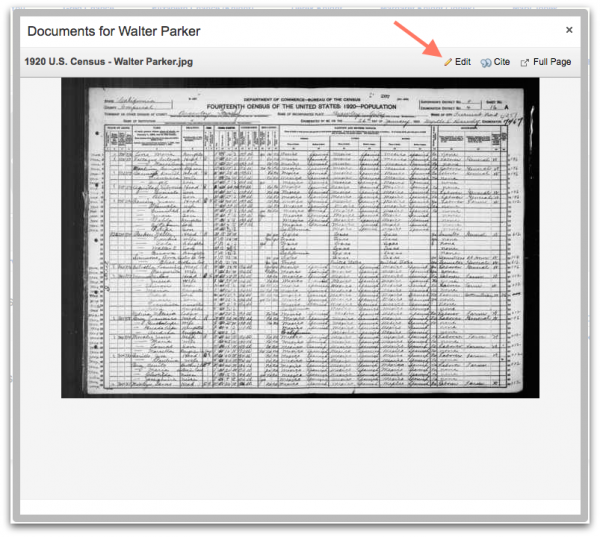 2. To make sure the document is associated with the profiles for each individual found in the record, tag the profiles by entering their names in the 'People' field. Once you are done, save your changes.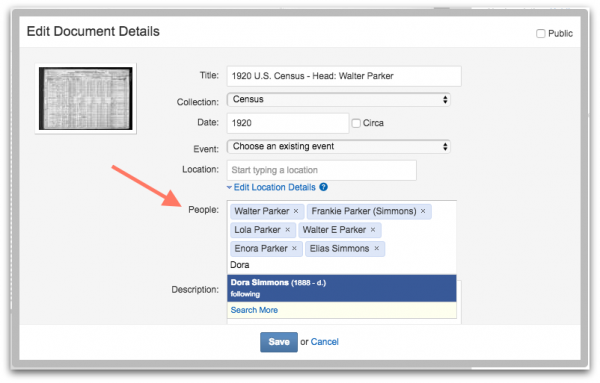 3. Now all tagged profiles will appear on the document page. Additionally, a link to the document will also be found in the Media tab for each tagged profile.
By tagging all relevant profiles, there's no need to re-add the same document again!
Bonus: You may also identify where in the document each profile can be found, which will allow you or your relatives to easily locate a person in the record. Simply click 'Identify' on the document page to begin. (Note: You may have to zoom in to get a better view of the record).
Like the photo identifier, simply locate and click on the name of the person in the record. You can change the parameters of the highlighted green square by dragging the sides with your mouse to stretch or shrink the box.
Once the individuals are identified, you can mouseover on the name to see who it is.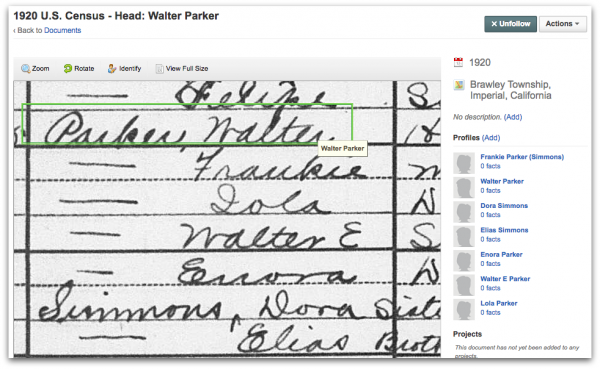 Are you making the most out of your documents on Geni? Help ensure the accuracy and quality of the profiles in Geni's World Family Tree by uploading your documents now!
Share: