Goodbye, Ziggy Stardust: Remembering David Bowie
News spread today of the death of iconic singer-songwriter David Bowie after an 18-month battle with cancer. He died on January 10, just two days after his 69th birthday. Herald as an innovator and pioneer, Bowie seemed to reinvent himself for each new generation of fans. Bowie constantly transformed his sound and appearance to the delight and surprise of audiences around the world.
In remembrance of Bowie's extraordinary life, we take a look at a few things you may not have known: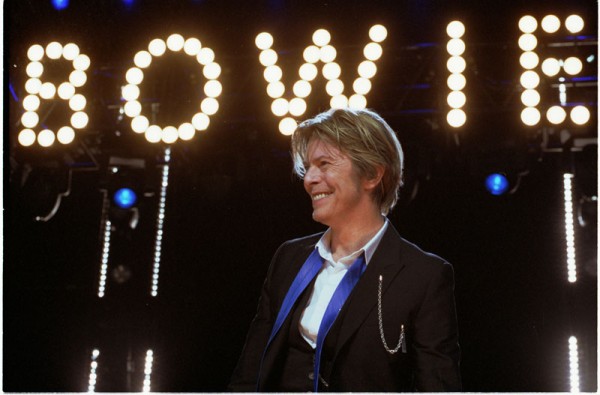 Image: Photobral Adam Bielawski / Wikimedia Commons
1. He was born David Robert Jones on January 8, 1947 in Brixton, South London, England. He changed his name to "Bowie" to avoid being confused with The Monkey's lead singer, Davy Jones. His new moniker was inspired by the knife developed by 19th century American pioneer Jim Bowie.
2. His mother, Peggy Burns, worked as a waitress. His father, Haywood Stenton "John" Jones, was a promotions officer for the children's charity Barnardo's, which provided aid to homeless children.
David Bowie's family tree on Geni
3. Bowie was introduced to music at an early age by his older half-brother, Terence. His brother had battled mental illness throughout his life and was eventually, committed to an institution. In 1985, Terence tragically committed suicide. Bowie was deeply affected by his brother's death, which became the focus of his song, "Jump They Say."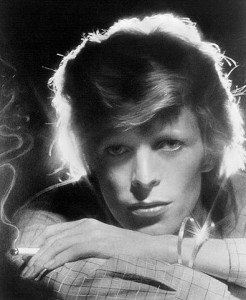 Image: Wikimedia Commons
4. At the age of 15, Bowie got into a fight with a friend over a girl. His friend punched him, slicing his left eye. The injury left Bowie with a permanently dilated pupil in his left eye, a condition called anisocoria. The distinct look only added to his "out-of-this-world" persona.
5. Bowie's first hit song was the 1969 single "Space Oddity," inspired by Stanley Kubrick's 2001: A Space Odyssey. Released just days before the launch of Apollo 11, the song quickly climbed the music charts to become an instant classic. He then reinvented himself during the 1970s by transforming into his glam rock alter ego Ziggy Stardust and earning a unique spot in pop culture history. The album, The Rise and Fall of Ziggy Stardust and the Spiders From Mars, is considered one of the greatest albums of all time.
6. He was married twice. Bowie married his first wife, Angie Barnett, in 1970 and divorced ten years later. Together, they had one son named Duncan, who was nicknamed "Zowie." Following the public announcement of his father's death, Duncan tweeted a touching picture of him and his father.
Very sorry and sad to say it's true. I'll be offline for a while. Love to all. pic.twitter.com/Kh2fq3tf9m

— Duncan Jones (@ManMadeMoon) January 11, 2016
In 1992, Bowie married Somali supermodel Iman. Her father was diplomat and former Somali ambassador to Saudi Arabia and her mother was a gynecologist. They had one daughter, Alexandria "Lexi" Zahra Jones, in 2000.

7. He was strongly influenced by rock icons Little Richard and Elvis Presley, with whom he shared a birthday. In a response to Vanity Fair's Proust questionnaire, Bowie once noted that one of his most treasured possessions was a cellophane-taped photograph of Little Richard that he purchased in 1958.
8. Bowie died just days after his 69th birthday and the release of his 25th album, Blackstar. Bowie had created the final album as a final farewell to his fans.
RIP David Bowie.
Share: