Profile of the Day: Daniel Boone
On this day in 1734, American frontiersman Daniel Boone was born. Famous for his exploration and settlement of what is now Kentucky, Boone is remembered as one of the most popular folk heroes in American history.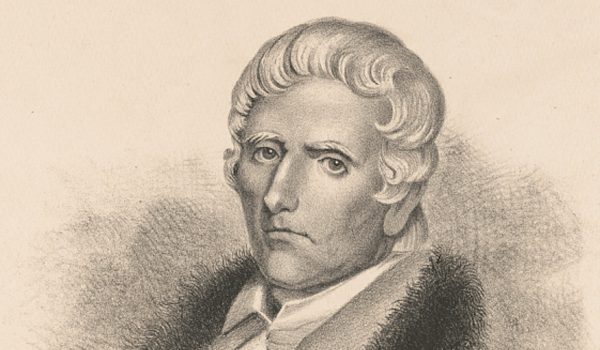 Image: Daniel Boone / Library of Congress
Boone was born to a large Quaker family at his family's homestead in Pennsylvania. He was given his first rifle at the age of 12 and learned to hunt. Growing up on the frontier made Boone adept in the wilderness and folktales often emphasized Boone's hunting skills.
He first came to explore the Kentucky area while on his long hunting excursions. Then in 1773, Boone led his family and a group of immigrants to establish a settlement in Kentucky. However, the group was attacked by a band of Native Americans, resulting in the death of his son, James.
In 1775, Boone was once again hired to lead a group of men to blaze a path through Kentucky. Their path would become known as Wilderness Road and open up access through the Appalachian Mountains. The group formed the settlement Boonesborough, one of the first English-speaking settlements west of the Appalachians.
Boone died on September 26, 1820 in what is now St. Charles County, Missouri at the age of 85. Today, Boone is remembered as an iconic figure of the American frontier.
Explore Daniel Boone's family tree on Geni and share how you're related!
Share: