Profile of the Day: Ernest Hemingway
Remember reading A Farewell to Arms? On this day in 1899, author Ernest Hemingway was born in Oak Park, Illinois.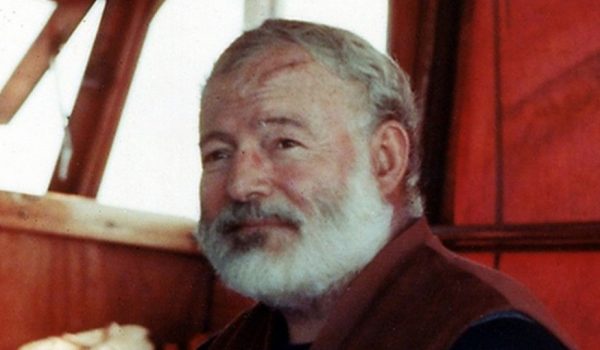 Image: Ernest Hemingway / U.S. National Archives and Records Administration
During World War I, Hemingway enlisted with the Red Cross to become an ambulance driver in Italy. On July 8, 1918, he was seriously wounded by mortar fire and despite his injuries, Hemingway assisted Italian soldiers to safety. He would receive the Italian Silver Medal of Bravery for his actions. While recuperating, Hemingway fell in love with a Red Cross nurse, Agnes von Kurowsky. However, the relationship would not last. After his release and return to the U.S., Agnes wrote to him that she had become engaged to an Italian officer. His experiences during the war would form the inspiration for one of his most acclaimed novels, A Farewell to Arms.
A member of the 1920s' "Lost Generation," Hemingway's distinctive writing style had a profound influence on 20th century literature. Other notable works by Hemingway include The Sun Also Rises, For Whom the Bell Tolls, and The Old Man and the Sea. In 1954, he was awarded the Nobel Prize in literature.
Explore Ernest Hemingway's family tree on Geni and share how you're related to the author. 
Share: