Profile of the Day: Jenny Lind
Do you have singers in your family tree? On this day in 1820, Swedish opera singer Jenny Lind was born in Stockholm, Sweden.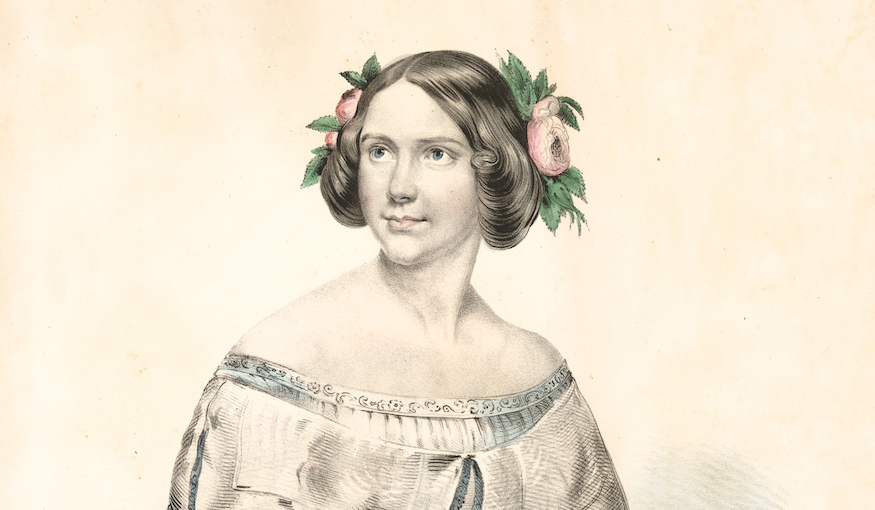 Image: Jenny Lind / National Portrait Gallery, Smithsonian Institution CC0
Born Johanna Maria Lind on October 6, 1820, Lind was the illegitimate daughter of Niclas Jonas Lind, a bookkeeper, and Anne-Marie Felborg, a school teacher. Although divorced from her first husband, Lind's mother refused to remarry until after his death in 1834. Her parents were finally married when Lind was 14. Lind's gift for singing was recognized at a young age. When she was 9, Lind was enrolled in Sweden's Royal Opera Program.
Nicknamed the "Swedish Nightingale," Lind was regarded as one of the most talented singers of the 19th century. She was a popular figure throughout Europe when she caught the eye of American showman P.T. Barnum, who was eager to bring her talents to the United States. Barnum used his knack for generating publicity to make Lind a celebrity in the U.S. before she even set foot in the country. By the time of her arrival, "Lind Mania" had swept the country. Her concert tour in America would become a huge success and she would donate much of her profits to her favorite charities and in support of schools in Sweden.
Explore Jenny Lind's family tree on Geni and share your connection to the Swedish Nightingale.
Share: