Profile of the Day: Joseph Conrad
On this day in 1857, author Joseph Conrad was born in Berdychiv, in what is now Ukraine. Conrad is often regarded as one of the greatest novelists in the English language, but did not speak the language fluently until he was in his twenties.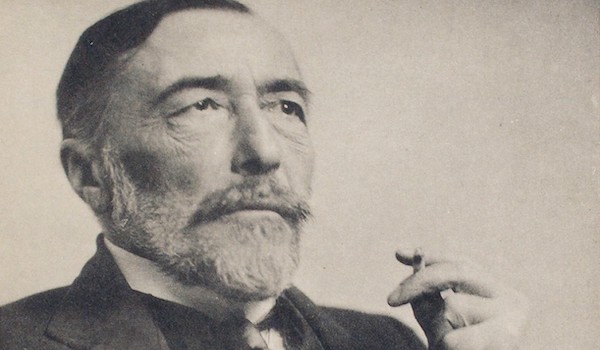 Image: Joseph Conrad / New York Public Library
Born Józef Teodor Konrad Korzeniowski, Conrad was the only child of Apollo Korzeniowski and Ewelina Bobrawska. His father was a poet, playwright and clandestine political activist. At the age of 4, Conrad and his family were exiled to Vologda, a Russian province, due to their political activities. Soon after, his mother died of tuberculosis and by the age of 11, Conrad was an orphan.
After his career at sea with the French and British merchant marines, Conrad embarked on a literary career. He incorporated many of his exotic travels into this writings, creating vivid descriptions of adventure and reflecting aspects of a European-dominated world. Some of his most notable novels include Lord Jim, The Secret Agent and Heart of Darkness.
In 1924, Conrad died of a heart attack at his home in Kent, England at the age of 66. His work would go on to influence numerous writers of the 20th century, including William Faulkner, T.S. Eliot and Ernest Hemingway.
Explore Joseph Conrad's family tree on Geni and discover your connection to the writer!
Share: