Profile of the Day: Will Rogers
On this day in 1879, vaudeville performer and cowboy humorist Will Rogers was born. Rogers is remembered as "America's Cowboy Philosopher."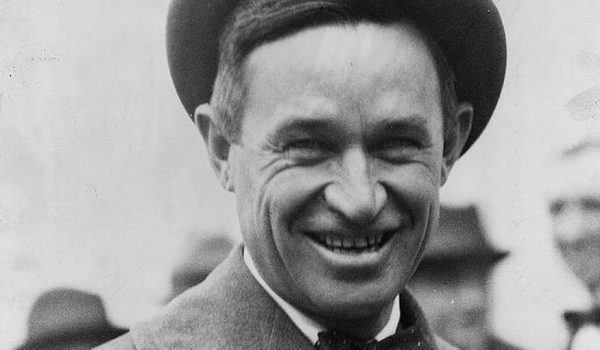 Image: Will Rogers / Library of Congress
Rogers was the youngest of eight children born to Clement Vann Rogers and Mary America Schrimsher. Of his siblings, only he and three sisters survived into adulthood. Rogers was born on his parents' Dog Iron Ranch in the Cherokee Nation of Indian Territory in what is near present-day Oologah, Oklahoma. His father served as a Cherokee senator and judge.
In 1905, he found success in vaudeville performing elaborate rope tricks and later transitioned to Broadway and film. In 1922, Rogers began writing his own newspaper column for the Saturday Evening Post, which reached millions of readers all around the country. His popular column often provided humorous and thoughtful commentary on American life and issues of the day.
Rogers died on August 15, 1935 at the age of 55 in a plane crash. He had been flying with famed aviator Wiley Post over Alaska when their plane suffered from engine failure. Both men died instantly in the crash.
Explore Will Rogers's family tree on Geni and share how you're connected!
Share: