Geni Tips: How to Fix Wrong Parents
Does this sound familiar?
"Help! I accidentally added my grandfather's brother as his son! How do I fix this?"
Many people in similar situations have found themselves puzzled at how to correct such a simple mistake. What they don't realize is that correcting these mistakes is really easy on Geni. Below we'll walk you through step-by-step to show you how to fix these incorrect parent relationships in your family tree.
Let's take a look at this example below – The focus node, George, has accidentally been added as the son of his brother, Jeremy.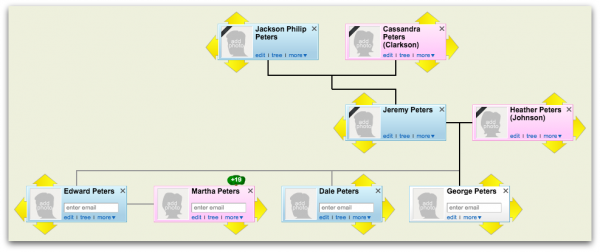 George is misplaced in the tree as his brother Jeremy's son.
Fixing mistakes like this is quite simple once you know the trick. First, make sure the correct parents are on the tree. If they have not yet been added, now is a good time to do so. In this case, the correct parents for George are Jackson and Cassandra Peters.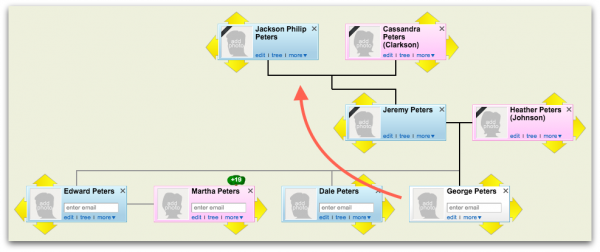 George is actually the son of Jackson and Cassandra.
On George's node, click "Edit" and select the "Relationships" tab.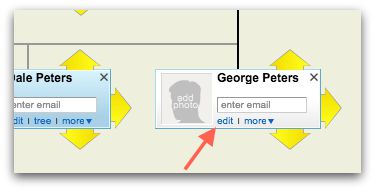 George's node

The Relationships tab in the edit card
At the top of the tab, the incorrect parents are shown.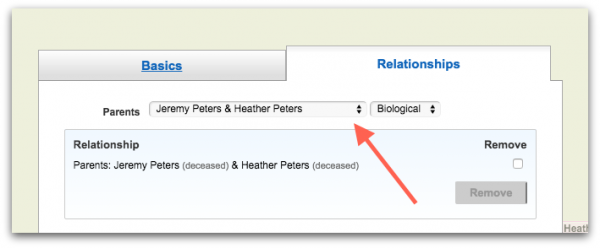 Wrong parents
Simply click on the dropdown to choose the correct set of parents for the profile and and save your changes.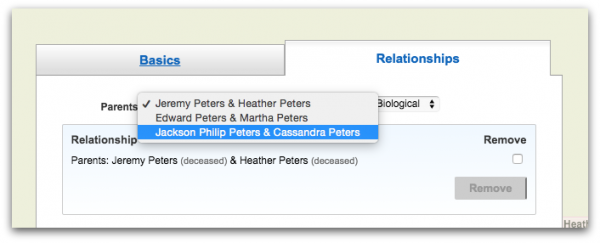 Select the correct parents and save
Now George can be found in his correct place in the tree!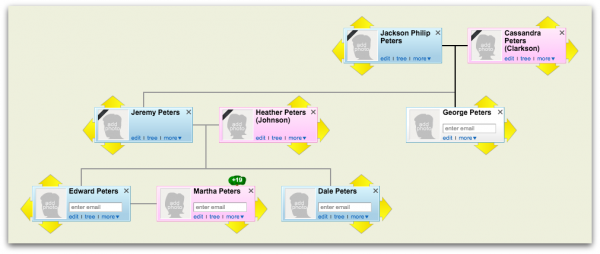 Voilà! The tree is fixed!
See, wasn't that easy?
Share: