Profile of the Day: Alan Shepard
On this day in 1923, astronaut Alan Shepard was born in East Derry, New Hampshire. Shepard made history when he became the first American to travel into space.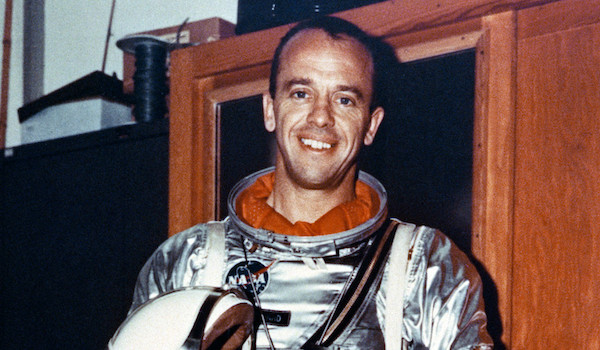 Image: Alan Shepard / NASA
In 1951, he was one of 110 military test pilots invited by NASA to volunteer for the first U.S. manned space flight program. After a series of grueling physical and psychological tests, Shepard was selected to be one of the original seven astronauts for NASA, known as the Mercury 7.
In 1961, Shepard made history by becoming the first American to travel into space. Ten years later, he commanded the Apollo 14 mission and became the fifth person to walk on the Moon. An avid golfer, Shepard brought aboard a six iron golf club head and two golf balls. With his golf club in hand on the surface of the Moon, Shepard took a few swings, and exuberantly exclaimed that the second ball went on for "miles and miles."
Did you know Alan Shepard is also a Mayflower descendant? His 8th great grandfather was Richard Warren, a signer of the Mayflower Compact.
Explore Alan Shepard's family tree on Geni and share how you're connected to the astronaut.
Share: