Profile of the Day: Emily Dickinson
On this day in 1830, American poet Emily Dickinson was born. A prolific writer, Dickinson wrote over 1800 poems, however less than a dozen were published during her lifetime. It was not until after her death that a cache of her poetry was discovered and published.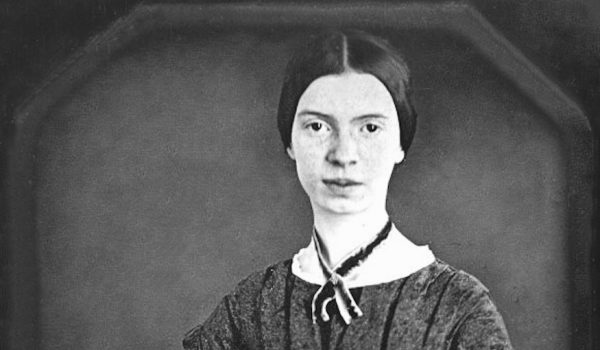 Image: Emily Dickinson / Wikimedia Commons
Dickinson was born in Amherst, Massachusetts on December 10, 1830 to a prominent New England family. Her paternal grandfather, Samuel Fowler Dickinson, was a founder of Amherst College and built the Dickinson homestead, a large mansion on the town's Main Street. For much of her life, Dickinson lived as a recluse in her family's homestead. Many of her friendships were carried out through letters, including her close relationship with her sister-in-law, Susan Gilbert. Dickinson sent Gilbert over 300 letters throughout the course of their  relationship, more than any other correspondent.
Dickinson died on May 15, 1886 at the age of 55. Upon her death, a cache of over 1800 poems was discovered. The first volume of her work was published in 1890.
Dickinson's poetry and personal life continues to fascinate audiences today. Currently, actress Hailee Steinfeld stars as the talented poet in the critically acclaimed series, Dickinson, which is now in its third and final season.
Explore Emily Dickinson's family tree on Geni and share how you're connected to the poet!
Share: