Profile of the Day: Geoffrey Chaucer
On this day in 1400, poet Geoffrey Chaucer died in London, England. Known as the Father of English literature, Chaucer is often considered to be the greatest English poet of the Middle Ages.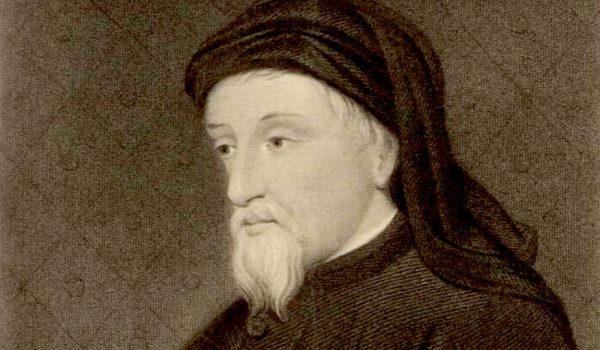 Image: Geoffrey Chaucer / The National Library of Wales, Wikimedia Commons
Chaucer was born around 1343 to a family of wine merchants. His father worked as a deputy to the King's butler and his position helped Chaucer acquire his own positions early in life, including work as a noblewoman's page, a diplomat, and a civil servant.
A prolific writer, Chaucer's most acclaimed works include Parelement of Foules, Troilus and Criseyde, and The Canterbury Tales, for which he is best remembered. Although The Canterbury Tales is considered to be his greatest accomplishment, Chaucer never completed it. It is believed he stopped work on the book a few years before his death on October 25, 1400. He was buried in Westminster Abbey and later reinterred in 1556 in a more ornate tomb in the area now known as Poets' Corner.
Explore Geoffrey Chaucer's family tree on Geni and share how you're related to the English poet.
Share: