Profile of the Day: Helen Keller
"The best and most beautiful things in the world cannot be seen or even touched – they must be felt with the heart." – Helen Keller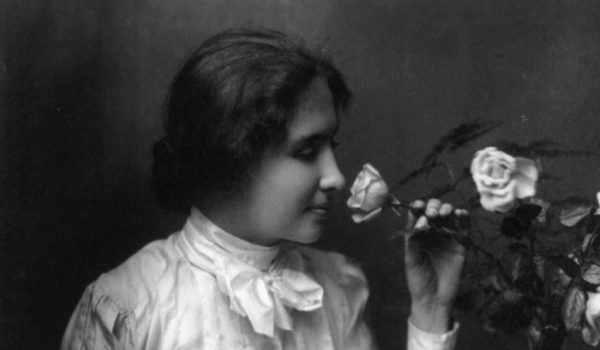 Image: Helen Keller / Library of Congress
On this day in 1880, inspirational author and activist Helen Keller was born in Tuscumbia, Alabama. Her father, Arthur Keller, was a captain for the Confederate Army and a second cousin to General Robert E. Lee.
She was not blind and deaf at birth. At 19 months, she contracted an illness that left her blind and deaf for the rest of her life. Isolated and unable to communicate, her father hired American teacher Anne Sullivan to become Helen's instructor. Her constant companion for the rest of her life, Anne helped a young Helen learn to communicate by spelling words into her hand. She would later become the first deaf blind person to earn a Bachelor of Arts degree.
Helen devoted much of her life as an advocate of the disabled and helped found the American Civil Liberties Union (ACLU) in 1920. Today she is remembered as one of the greatest humanitarians in the world.
Explore Helen Keller's family tree on Geni and discover how you're related!
Share: