Profile of the Day: Meryl Streep
Happy birthday to Meryl Streep! Today the star turns 72. With a record of 21 Academy Award nominations, Steep is often considered to be one of the greatest actresses in history.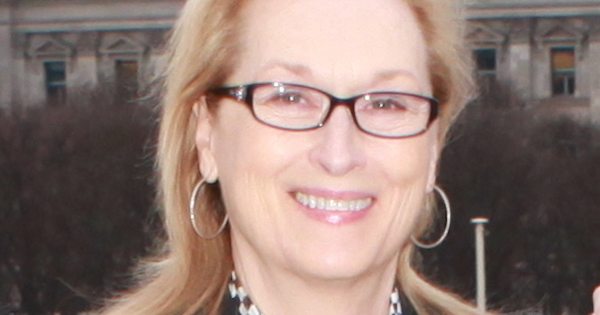 Image: Meryl Streep / Wikimedia Commons
She was born Mary Louise Streep on June 22, 1949 in Summit, New Jersey to Harry William Streep, Jr., a pharmaceutical executive, and Mary Wolf Wilkinson, an artist. Streep's father was of German and Swiss ancestry. Her second great grandfather, Gottfried Streeb, emigrated to the U.S. and later the surname was changed to Streep. The maternal side of her family has deep roots in early America. Streep's 8th great grandfather, Lawrence Wilkinson, was one of the first Europeans to settle in Rhode Island.
A graduate of Yale Drama School, Streep began her career on the stage before catapulting to stardom on the big screen. Over the course of her long and highly acclaimed career, Streep has taken on a wide variety of roles from dramas to comedies to musicals. Today she holds a record of 23 Academy Award nominations, more than another other actor in history. She's won 3 Oscars throughout her career, receiving her first win in 1979 for Best Supporting Actress for her role in the film Kramer vs. Kramer.
What's your favorite Meryl Streep performance?
Explore Meryl Streep's family tree on Geni and share how you're connected to the legendary actress!
Share: