Profile of the Day: Rosa Bonheur
On this day in 1822, French artist Rosa Bonheur was born. Considered one of the most important female artists of her time, Bonheur's successful career inspired future generations of women in the arts.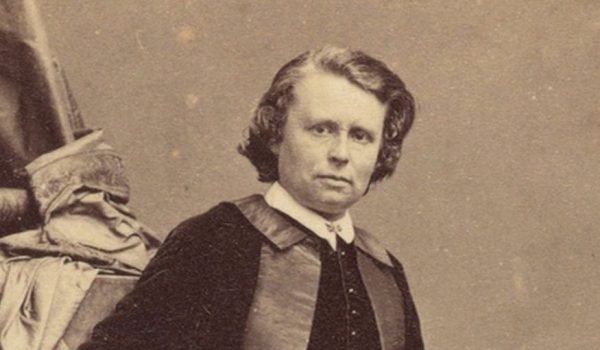 Image: Rosa Bonheur / The J. Paul Getty Museum, Los Angeles
Bonheur was born on March 16, 1822 in Bordeaux, France and was the oldest child in a family of artists. Her mother, Sophie Marquis, was a piano teacher and her father, Oscar-Raymond Bonheur, was a landscape and portrait painter. Bonheur's interest in drawing animals began at a young age. Recognizing her talents, her father trained Bonheur to be a painter. As part of her training, she studied the form and motion of live animals.
Although her profession was unconventional for a woman of the time, Bonheur built a reputation as a successful animal painter and sculptor and many of her works were exhibited in the prestigious Paris Salon. Some of her most celebrated paintings include Ploughing in the Nivernais and The Horse Fair, which brought Bonheur international recognition and acclaim.
For over 40 years, Bonheur lived her partner, Nathalie Micas, until Micas's death. She later began a relationship with American painter Anna Elizabeth Klumpke and they remained together until Bonheur's death at the age of 77. She was buried with Micas at Père Lachaise Cemetery in Paris. Klumpke was named as Bonheur's sole heir and after her own death in 1942, she was buried alongside Bonheur in Paris.
Explore Rosa Bonheur's family tree on Geni and share your connection to the French artist.
Share: