Profile of the Day: Theodore Roosevelt
On this day in 1858, Theodore Roosevelt, the 26th President of the United States, was born in New York City, New York.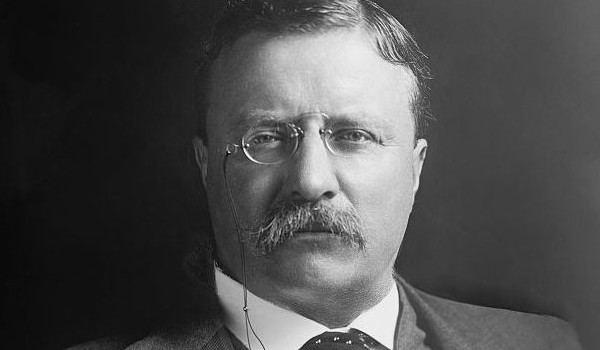 Image: Theodore Roosevelt / Library of Congress
He was the second of four children born to Theodore Roosevelt, Sr., a glass businessman and philanthropist, and Martha Stewart "Mittie" Bulloch, a socialite and southern belle thought to be one of the inspirations for the character Scarlett O'Hara in Gone With the Wind. Nicknamed "Teedie," Roosevelt spent much of his childhood indoors due to illness and asthma. Despite this, Roosevelt developed a lifelong interest in wildlife and the outdoors.
In 1901, Roosevelt was sworn-in as President after the assassination of William McKinley. At 42, he was the youngest person in history to assume the presidency. During his presidency, Roosevelt made conservation a top priority and established many new national parks and monuments to preserve the nation's natural resources. In 1906, he won the Nobel Peace Prize for his successful efforts mediating the Russo-Japanese War.
Did you know Roosevelt survived an assassination attempt while campaigning for the presidency in 1912? Although he had been shot in the chest, Roosevelt still delivered his scheduled speech to the crowd.
Explore Theodore Roosevelt's family tree on Geni and share your connection to the U.S. President. 
Share: