Profile of the Day: Winston Churchill
Today we remember Winston Churchill, who was born on this day in 1874.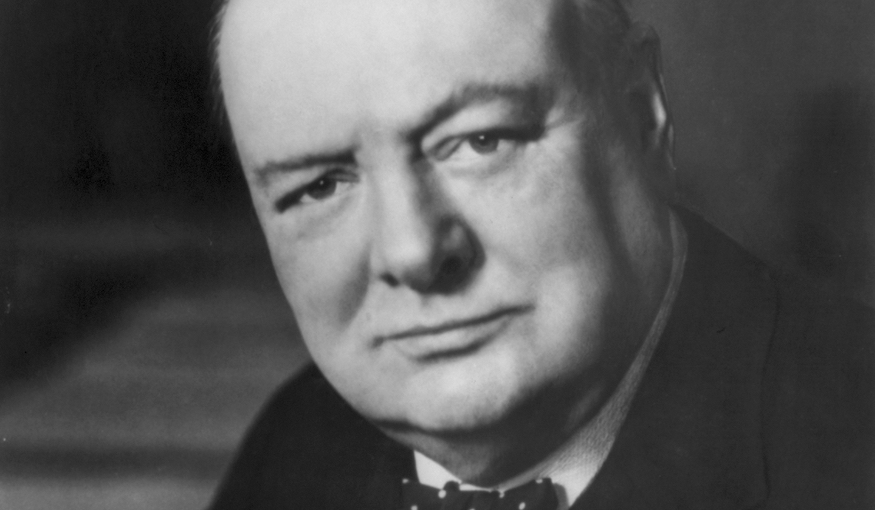 Image: Winston Churchill / Library of Congress
Winston Leonard Spencer Churchill was born into the aristocratic family of the Dukes of Marlborough, a branch of the prominent Spencer family. His father was a politician and his mother was an American socialite. Churchill was born two months premature in Blenheim Palace, a monumental country house that was rewarded to his ancestor, John Churchill, 1st Duke of Marlborough, for his military triumphs.
As Prime Minister, Churchill rallied the British people to resist the Nazis and helped to lay the foundations for an alliance with the United States and Soviet Union. Considered one of the greatest leaders in history, Churchill's guidance helped lead Great Britain and the Allies to victory during World War II.
Despite his defeat in his re-election for Prime Minister in 1945, Churchill continued to remain an active and influential political figure. He died on January 24, 1965 at the age of 90. A state funeral was held in his honor with representatives from 112 nations attending. His funeral was the largest state funeral in history up to that time.
How are you related to Winston Churchill? Explore his family tree and discover your connection!
Share: