5 Things to Do to Get Started on Your Family Tree
If you're interested in getting started on your genealogy, but at a loss as to what you need to do first, here are some tips on what to do to begin building your family tree.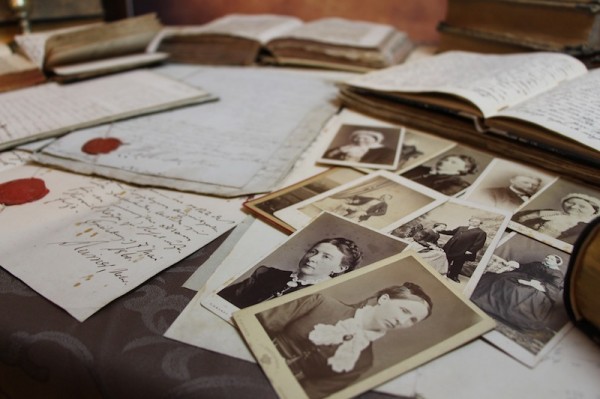 1. Keep it simple and start with what you know.
The first step is the easiest – simply start with what you know. Begin with yourself and work your way back to your parents, grandparents, great grandparents, etc. This will give you a good start on your family history and give you an idea of where you still ned to find out. This is also a good time to gather any old family photos and documents.
2. Interview your living relatives.
One of the most common mistakes people make is not talking to living relatives. Your living relatives are a valuable resource of information and will likely know more than you think. Interview your older relatives now before it's too late to preserve their memories and knowledge of your family's history. Go beyond names and dates by keeping your questions opened ended to encourage stories rather than one-word answers. Make sure to record and document your interviews so you can refer back to them later. It's also important to keep in mind that not all family stories are accurate or true. As you record family stories, make sure you do the leg work to verify some of the information with documentation.
3. Set family research goals, but also remember to have patience.
Sometimes genealogy research can be overwhelming and it's easy to get sidetracked or lose focus. Set your goals early to stay organized and keep track of what you have found and what you still need to research. It's also important to remember that genealogy is a marathon, not a sprint. It may take time to find the information you seek. You may even hit a brick wall in your research. Remember to have patience and don't be discouraged when your search becomes difficult. You can always take a break and come back to it later.
4. Cite your sources.
It's very important to record where your information came from. Not only will it make it easier for you to refer back to later, but it will give others a higher confidence in the accuracy of the data.
5. Share your work and reach out to others.
The genealogy community is huge! Benefit from the knowledge of millions of genealogists from around the world by sharing and engaging with the community on Geni. Not only will others benefit from your research, but you will also benefit from the work of others who may be researching the same family. You may even find a new cousin! Geni's public discussions are also a great opportunity to ask for advice from others and meet new friends and relatives.
Share: