Geni Tips: How to Add Sources to Profiles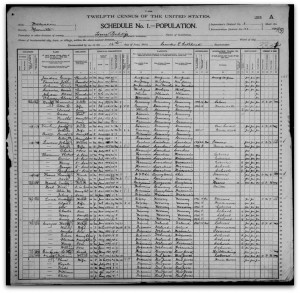 A few weeks ago, we shared how you can add documents to your Geni profiles. Today, we will go over how you can add a document as a source to support the information on your family's Geni profiles.
Adding documents and tagging profiles are just one part of documenting your genealogy research on Geni. It's easy to illustrate how the documents you've added support, prove or disprove the facts in your family tree.
Let's discover how by following the example below:
Now that you have uploaded and tagged documents to your ancestors' profiles, you can choose to identify the document as a Source.
1. View the Sources tab of the profile you would like to work on and click "Add Source."

2. Select the document in your collection from the list to the left. If you haven't added the document yet, you may do so here by clicking "Add A New Document."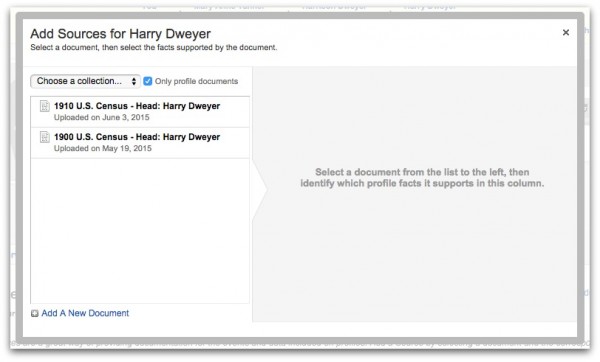 3. Now you can select which facts are relevant to the document. Check the boxes to identify which profile facts the document supports. You may also add notes, so others working on the profile can see them.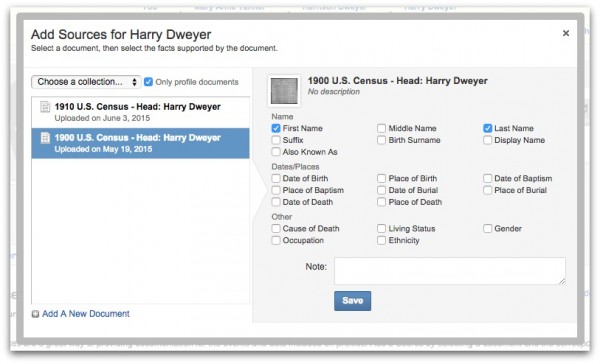 Note: The note will be added for every fact selected. If you would like to add different notes for each citation, you will need to do them one at a time. To add separate notes, check the fact supported, add your note specific to that fact and click "Save." Follow these steps for each citation.
Now when you look at the Sources tab for the profile, you will be able to see what facts the document supports as well as any notes you have provided.

A document icon will appear for profile fields that have been sourced. Hovering over the icon will display a hover card containing the document.
Sourcing your profiles makes the Geni experience better for everyone and helps to keep the information in the World Family Tree as accurate as possible.
Help make the World Family Tree even better by adding your sources now!
Share: