Year in Review: 2018
As the year comes to close, we're taking a look back at some of the amazing things that happened at Geni. This year an amazing 50,000 family trees connected to Geni's World Family Tree, helping to bring the total number of profiles in the World Family Tree to nearly 130 million people! From new improvements to our long-awaited HTML version of the tree to the release of two-factor authentication to better secure your Geni accounts to the many genealogy conferences at home and abroad, we've had a busy year!
Here's a look back at 2018 on Geni: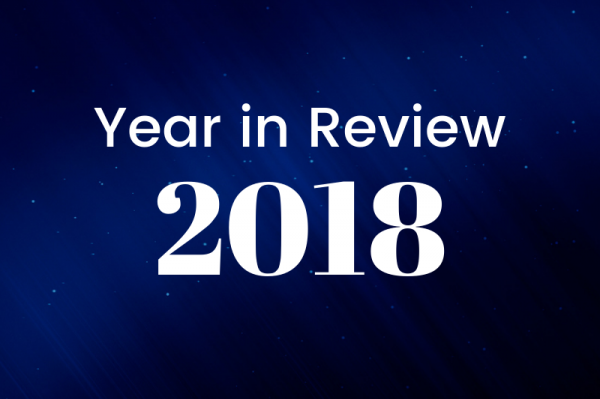 The year started off with a great introductory webinar by Geni curator Randy Schoenberg for Legacy Family Tree Webinars. The webinar was very well received and people were eager to learn more about connecting to the World Family Tree.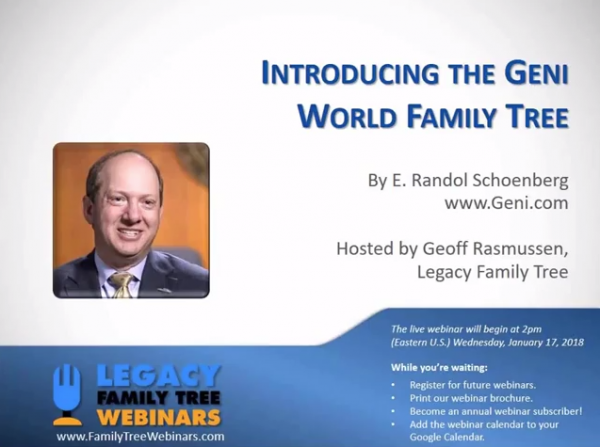 One of the best parts of being connected to Geni's World Family Tree is the ability to see how you're related to any of the other 128 million people also connected. In February, right before we headed off to RootsTech in Salt Lake City, Utah, we released the Geni Pathfinder, a handy tool easily discover how you're related to the people you meet at genealogy conferences, family reunions, or anywhere else right on your mobile device.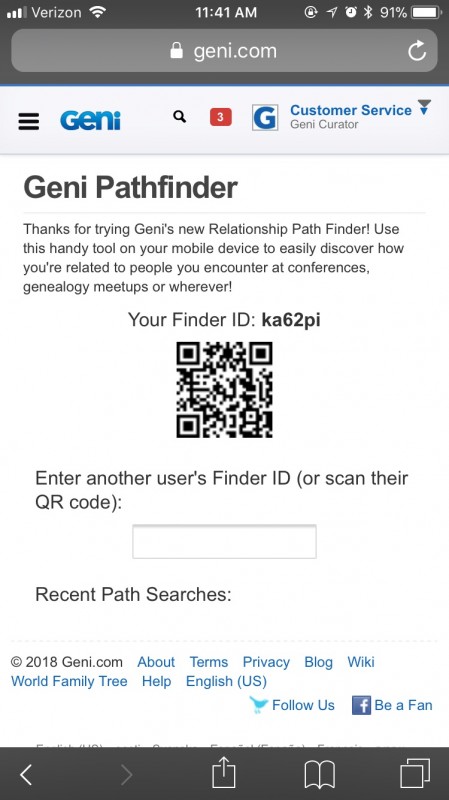 Early 2018 also saw Geni in the news after research based on Geni's World Family Tree was featured in the prestigious academic journal, Science. The paper was published by the science team at Geni's parent company, MyHeritage, and was led by Dr. Yaniv Erlich, MyHeritage's Chief Science Officer. The study, conducted with scientists at Columbia University, the New York Genome Center, MIT, and Harvard, provided fresh insights into the last couple of centuries of marriage and migration in Europe and North America, and the role of genes in longevity. The groundbreaking research made headlines around the world, including features in The Atlantic, The Wall Street Journal, and The New York Times.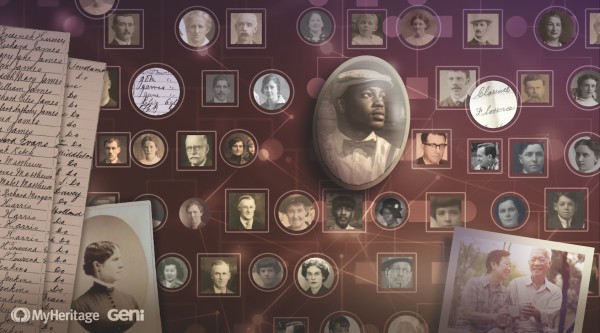 As a collaborative site, sharing Geni pages with others is important. This year made some enhancements on how to share content from Geni. A new Share icon now appears at the top of every page to let you quickly copy a URL or share on social media.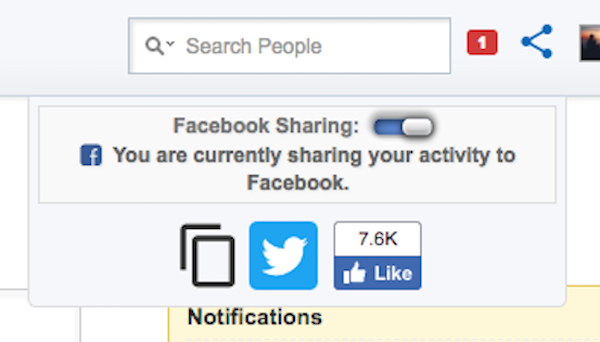 Perhaps our most exciting announcement was the long-awaited improvements to our brand new HTML tree. Now all users can easily access and edit their family trees from any tablet or mobile device. Although it does not have all the features of the Flash version of the tree yet, the new HTML version offers some new and exciting features for non-Flash users. The new HTML tree introduced a new side panel in the tree, so that you can quickly view information about a profile.
Throughout the year, we have continued to work on improvements to the HTML version of the tree to bring all of the features from the Flash tree to the HTML version. Just a few short months after we first released the new version of the HTML tree, we were happy to announce that two of the Flash tree's most powerful features were now available – Move This Person and Resolve Duplicates. Stay tuned in the coming new year for more exciting updates to the tree!
Security is very important to us. To help our users better secure their Geni accounts, we released two-factor authentication for an extra layer of security. When enabled, two-factor authentication helps to ensure that only you are able to access your Geni account, even if someone knows your password.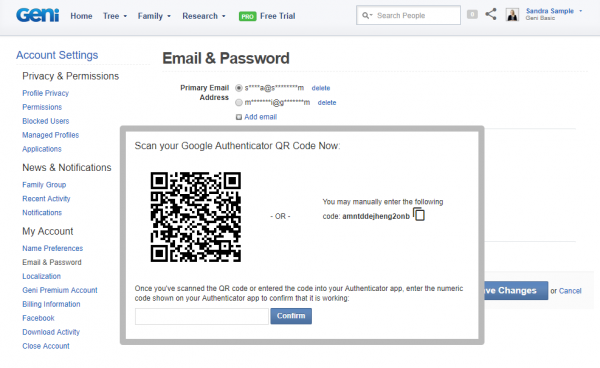 We also had a great time throughout the year attending several genealogy conferences. At RootsTech, Randy Schoenberg gave an exciting session on "Collaborative Town Projects," where he shared how genealogists can work collaboratively on the genealogies and community histories related to a specific location. From Utah, we headed over to Grand Rapids, Michigan for the National Genealogical Society 2018 Family History Conference and then back to our own backyard in Burbank, California for SCGS Jamboree. Finally, we flew to Fort Wayne, Indiana for FGS.
This year we participated in a few international conferences as well with Geni curators representing Geni in Australia and Sweden. We also had the opportunity to head to Oslo, Norway for the first-ever MyHeritage user conference, MyHeritage LIVE. Geni's General Manager Mike Stangel held a Geni workshop and gave a very informative presentation about Geni and the World Family Tree. The conference was a huge success! If you were unable to attend MyHeritage LIVE or missed the live stream, you can watch all 24 lectures for free on Legacy Family Tree Webinars.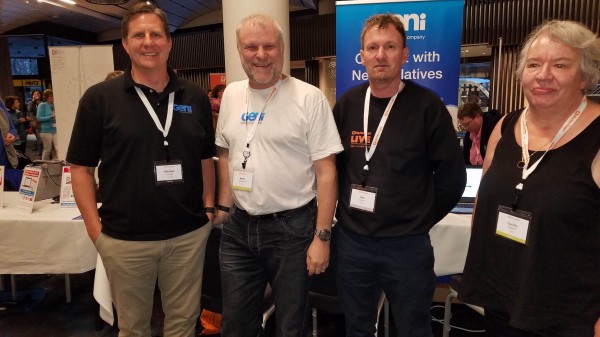 We also heard fascinating stories from the community throughout the year. Many shared with us their oldest family photographs, some dating as far back as 1864! We also gave away a free Geni Pro subscription during Family History Month. To enter, you had to answer the question, "What's the most surprising or interesting discovery you've made in your family tree?" The winner, John Stevens, shared that he discovered his 5th great grandfather was hung for high treason!
It's been a great year at Geni and we look forward to 2019!
We wish you a very happy new year!
Share: