(MOVE BACK TO THE MAIN PAGE - VERDI GALLERY)
Historical persons (HP) behind the opera characters
Performers and collaborators of the first Premieres
Performers most liked by Giuseppe Verdi and his wife Giuseppina Strepponi
Greatest performers after Verdi's times
Persons are sorted by roles and birth years.
Please, add profiles only to the main page, "Verdi Gallery".

Ernani
Opera in 4 acts, Italian
Libretto Francesco Maria Piave
Based on the play Hernani by Victor Hugo.
Performances also with the titles: Il proscritto, Elvira d'Aragona, Il corsaro di Venezia.
Time: 1519. Place: Aragon, Aachen, and Zaragoza.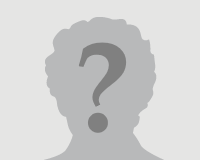 Scene from Ernani at His Majesty's Theatre 1845.

MOVE TO THE NEXT OPERA - I DUE FOSCARI